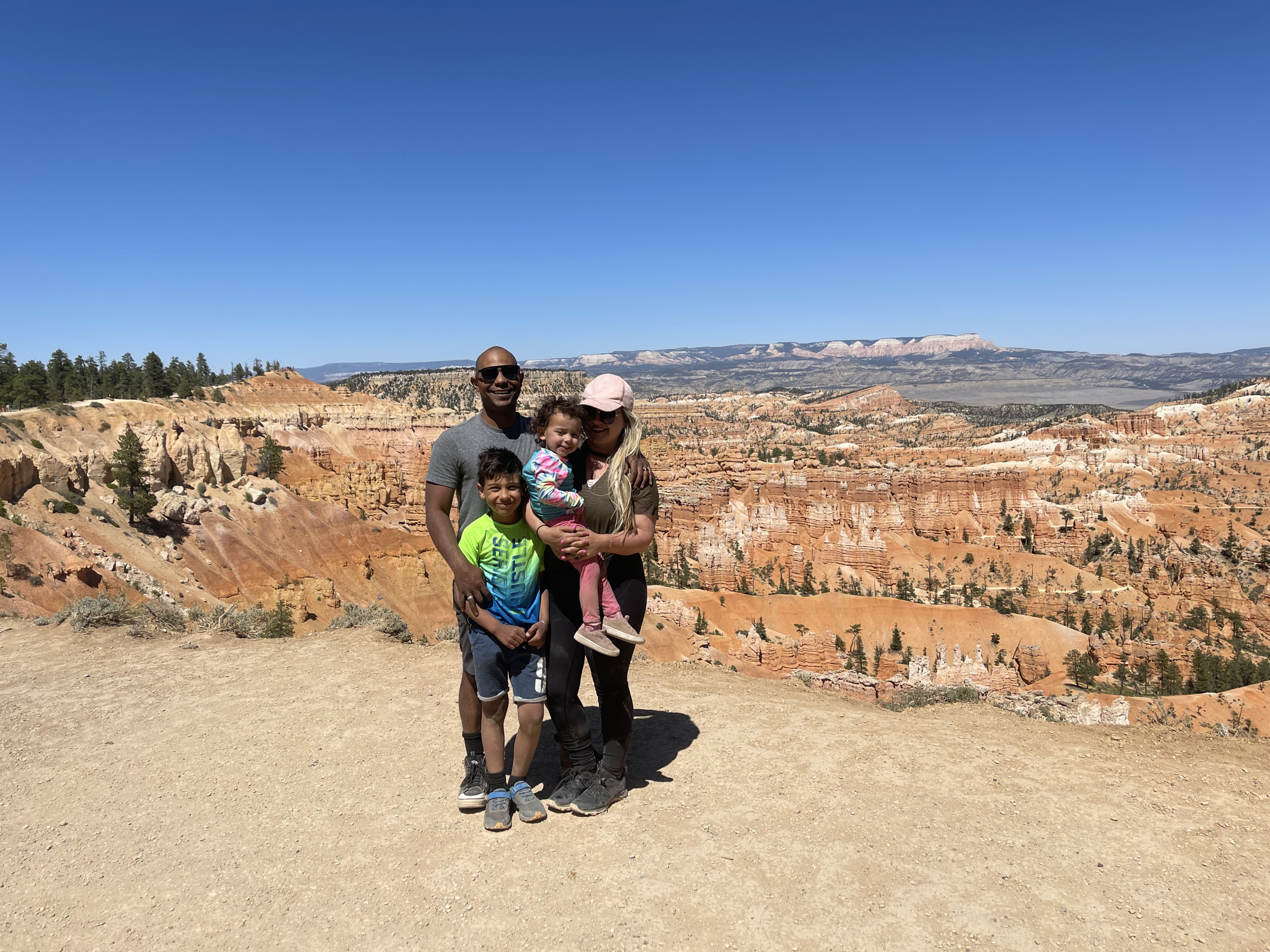 5
Outdoorsy member
Host since June 2020
---
---
100% response rate
Typically responds in less than an hour
About Ruca G
We are an adventurous family of four that just discovered the amazing world of RVing. We love chasing views and sunsets! There is nothing better than family bonding over a good hike, with a nights end roasting marshmallows by the fire. Journey has traveled from Florida to California and back visiting everything in between. Follow us at cityglampers on YouTube to see journey in action.
5
Outdoorsy member
Host since June 2020
---
---
100% response rate
Typically responds in less than an hour
---
Memories made on trips with Ruca G's RVs
---
𝑨𝒎𝒂𝒛𝒊𝒏𝒈 𝒕𝒓𝒂𝒊𝒍𝒆𝒓. 𝑻𝒉𝒆 𝒂𝒕𝒕𝒆𝒏𝒕𝒊𝒐𝒏 𝒕𝒐 𝒅𝒆𝒕𝒂𝒊𝒍 𝒊𝒔 𝒂𝒃𝒐𝒗𝒆 𝒂𝒍𝒍 𝒕𝒉𝒆 𝒓𝒆𝒔𝒕! 𝑾𝒆 𝒍𝒐𝒗𝒆 𝒓𝒆𝒏𝒕𝒊𝒏𝒈 𝒇𝒓𝒐𝒎 𝒕𝒉𝒊𝒔 𝒍𝒐𝒚𝒂𝒍, 𝒌𝒊𝒏𝒅 𝒇𝒂𝒎𝒊𝒍𝒚! 𝑻𝒉𝒆𝒚 𝒆𝒗𝒆𝒏 𝒔𝒆𝒕 𝒖𝒑 𝒍𝒊𝒈𝒉𝒕𝒔 𝒂𝒓𝒐𝒖𝒏𝒅 𝒕𝒉𝒆 𝒐𝒖𝒕𝒔𝒊𝒅𝒆 𝒐𝒇 𝒕𝒉𝒆 𝒕𝒓𝒂𝒊𝒍𝒆𝒓 𝒇𝒐𝒓 𝒖𝒔! 𝑰𝒇 𝒚𝒐𝒖 𝒘𝒂𝒏𝒕 𝒂 𝒈𝒐𝒐𝒅 𝒕𝒊𝒎𝒆, 𝒔𝒕𝒐𝒄𝒌𝒆𝒅 𝒕𝒓𝒂𝒊𝒍𝒆𝒓 𝒘𝒊𝒕𝒉 𝒏𝒐 𝒉𝒂𝒔𝒔𝒍𝒆.... 𝑪𝒉𝒆𝒄𝒌 𝒐𝒖𝒕 𝑹𝒖𝒄𝒂! 𝑻𝒉𝒊𝒔 𝒊𝒔 𝒐𝒖𝒓 𝒔𝒆𝒄𝒐𝒏𝒅 𝒃𝒐𝒐𝒌𝒊𝒏𝒈 𝒂𝒏𝒅 𝒘𝒆 𝒄𝒂𝒏'𝒕 𝒘𝒂𝒊𝒕 𝒕𝒐 𝒃𝒐𝒐𝒌 𝒊𝒕 𝒂𝒈𝒂𝒊𝒏!
1 Photo submitted by Molly M.
STOP looking for another camper to rent…you've just found it! We have rented quite a few on Outdoorsy, but nothing as clean, spacious, nicely decorated and well equipped as this one. But also the bed was actually so comfy…lovely soft linens…small toiletries were provided as well. In the kitchen you will find all the cooking essentials…and a Keurig coffee maker. The outdoor kitchen has an ice maker and they even set up a lovely set of outdoor lights for us! Super cozy camp chairs (we actually ordered the same ones after this trip) and an enormous RV rug. We were very impressed and will definitely rent this one again when we are up that way. Also you are renting from the nicest people as well! Can't recommend this one enough!!
Outstanding, everything went great from delivery to pickup.
Darrell C.
5•November 2021
It was awesome!!! Best rental we've had yet!!!
Hector R.
5•September 2021
This camper was amazing. We had a wonderful trip, couldn't ask for a better place to stay. The owners were very helpful with any questions or concerns. Thank you for allowing us into your beautiful camper. I would highly recommend this rental to anyone.
My wife and I like to stay in high end hotels. This camper made us feel that way. The communication and customer service were more than you could ask. The listing perfectly describes the camper. I could go on for another 1,000 words but sometimes less is more. THIS IS THE CAMPER THAT YOU WANT TO RENT. DON'T LOOK AT ANOTHER LISTING.
Stephanie Z.
5•August 2021
Our trip and experience with this camper started with a great tour and description of all the many amenities this camper has. Very comfortable, room for 4 friends. We even relaxed and watched some television on the last night in the movie chairs. The setup was perfect, in fact much better than other sites we saw! The lights provided were perfect! We enjoyed it so much! Thank you for sharing your second home with us!
Ruca 's answer
You guys were a pleasure to host! Thank you so much for taking care of our baby and leaving it sparkly clean! You are welcome back anytime 😉
1 Photo submitted by Stephanie Z.
This camper is AMAZING! Perfect for a couple or a family. We have two kids and were very comfortable. Great kitchen and bathroom. The interior is amazing and decorated beautifully. This has all of the conveniences of home. We will most definitely rent again!