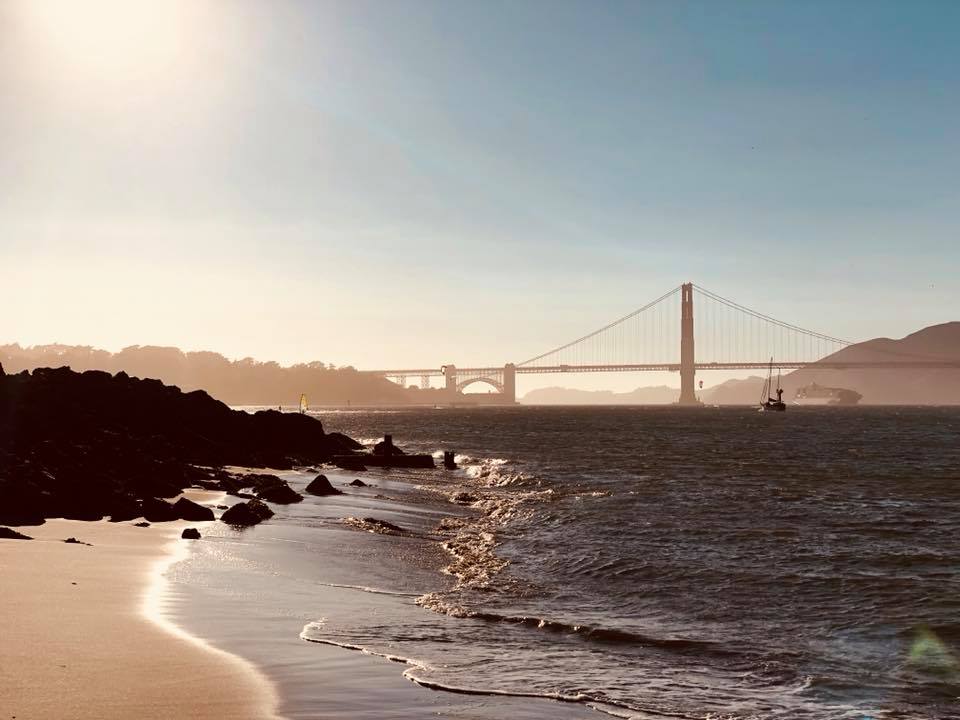 5
Outdoorsy member
Host since February 2021
---
---
85% response rate
Typically responds in less than 6 hours
About Eduardo Sagues
Hi, Mariana and Eduardo here! We are from Colombia and Spain. Living in San Francisco for the past 3 years and we love the outdoors and spend time in the woods with our furry friend Shasta. We both work in Real Estate. She is a interior designer and I work in development. Prior to San Francisco, we jumped around Europe, Latin America and US for 7 years.... Finally settled here hopefully for the long term and we just bought an Airstream!
5
Outdoorsy member
Host since February 2021
---
---
85% response rate
Typically responds in less than 6 hours
---
Memories made on trips with Eduardo Sagues's RVs
---
Jennifer J.
5•October 2022
Super clean, comfortable & fun! The bed is very comfortable with cozy linens. Eduardo was great to work with. Loved everything about the rental experience & definitely recommend!
Eduardo is a fantastic host! The camper was beautiful and in pristine condition. Such a perfect rig for me and my daughter for a long weekend getaway. We would love to rent from Eduardo again some day!
We loved our trip, the Airstream was like new and everything worked great. It was also stocked with clean towels, bedding and kitchenware so we didn't have to worry about bringing our own. Also, everything you'd need to safely tow the vehicle was provided if needed such as hitch and brake controller. We would definitely rent this trailer again, great experience overall!
1 Photo submitted by Eric J.
Amazing trip and loved the camper. Eduardo was great and super helpful the whole time (even helped me research hitches and purchased an adjustable hitch to fit our truck). I definitely recommend the Bambi and renting from Eduardo.
My 11-year old son has asked me to get a RV to camping for few years. I always hesitated to tow a large trailer RV in the road until I saw this brand new Bambi on Outdoorsy. It's small and cute, but it has everything you need for a family trip. It's very easy to tow and drive along costal highway 1. I was able to get familiar with Bambi very quick. Thanks for the great video, Eduardo and Mariana's before trip instructions and walk thru of the RV. Our family had a great time, especially for my son. He kept saying he loves this RV during the trip. He will forever remember this amazing trip with this beautiful Bambi.
3 Photos submitted by Ming N.
My wife and I planned a trip to Oregon in mid-June and it had always been a dream for us to be able to do a road trip with a trailer (especially an Airstream). When we saw Eduardo and Mariana's Bambi, we were a little nervous about booking. The first reason was because we had never towed a travel trailer that far before and the second was because we felt like it was too good to be true that a brand new Airstream would be available for rent. We took a leap of faith and signed up with Outdoorsy.
Eduardo and Mariana were so awesome to work with! They even met up with us prior to the trip to help us feel comfortable and to show us that they were real people. They went above and beyond with the options for their trailer like the Blue Ox weight distribution hitch and the Curt bluetooth brake controller. The trailer has solar panels and was fully stocked with fresh clean linens and towels, soap and camping dishes and cups. Everything we needed for our 10 day trip was already provided in the trailer.
We packed up our Toyota Tacoma with other camping gear and headed out for our trip. There were plenty of situations (wind and dips in the highway) that would have lead to an unsteady hauling experience on the single axle trailer but the sway bars and the brake controller really helped keep everything steady. We visited the following places with my wife's family that also rented a 16 ft Bambi for this trip:
Crater Lake
Portland
Astoria
Cannon Beach
Lincoln City
Oregon Sand Dunes
California Redwoods
We had a blast and the trailer perfect for me, my wife and two kids. We slept very well and the bathroom and shower worked perfectly.
We would definitely rent from Eduardo and Mariana in a heartbeat. They were so cool and down to earth and super organized. They even made a YouTube video tutorial that we used several times during the trip to refresh ourselves on some of the trailer features.
4 Photos submitted by Rudy R.
We've been thinking about buying an airstream for ourselves but wanted to try it out first before pulling the trigger. Renting from Eduardo was the best decision! He pretty much showed us the ropes and helped get us set up, and he even had a super helpful YouTube video which we referenced quite a bit. We thought we had some issues initially and he even turned back to help troubleshoot (it ended up being a non-issue). He really did go above and beyond. We had such an amazing time that we are going to buy our own little 16ft airstream :). Would highly recommend the Macarena and Eduardo, especially if it's your first time towing.
2 Photos submitted by Diem N.
Owner very knowledgeable and helpful! Would recommend for couple with 2 small children. Happy campers!
It's our first airstream adventure and it's wonderful! Eduardo is super nice and flexible! The trailer is really new and clean. It's easy to tow, and perfect for couples!
1 Photo submitted by Ming S.
Yolo, that is what I told my wife. Such an amazing time watching the stars next to a bonfire. This feels better than my home, it is the Bentley of all caravans. My only regret is not booking it for longer periods of time which I'm now thinking of. Eduardo & Mariana top notch maintenance and cleanliness and excellent tips too.
I dreamed about renting an Airstream for a long time, and Macarena exceeded all my expectations, such a cool and beautiful RV. It's brand new, and everything works seamlessly. Perfect for a long trip or a getaway. And Mariana and Eduardo are really nice hosts; they explained everything super detailed and very kind. SUPER RECOMMENDED.