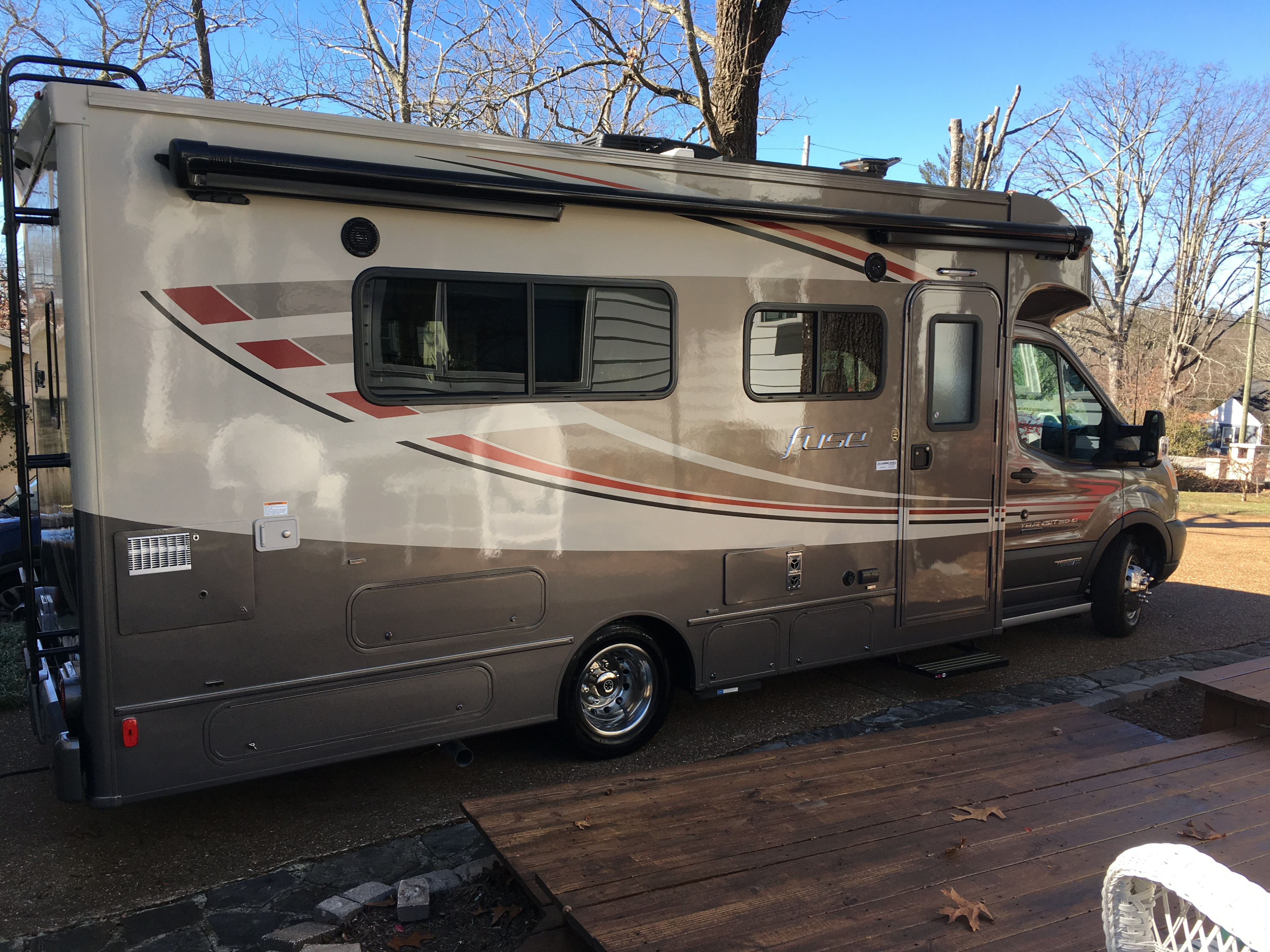 4.7
Outdoorsy member
Host since August 2016
---
---
90% response rate
Typically responds in less than 6 hours
About Ruth French
I am a retired teacher from New Jersey. My husband and I came to Tennessee to be near family, but a few years ago my husband died. Now I try to get to New Jersey as often as I can. I owned a pet sitting business on Signal Mountain and have three dogs of my own, as well as two birds and a dwarf rabbit. I love my animals because they give me so much love and keep me from being lonely. I purchased an RV so I can take my dogs with me on some of my trips. This is my second motorhome and better suited for my lifestyle. I named the Winnebago, Amelia Bedelia because my maiden voyage was on Amelia Island in Georgia. The most enjoyable part of renting Amelia are the people I meet! They have been wonderful and treated Amelia with total respect. When they return her, they all praise the way she handled and the accommodations. This makes me very proud and am glad it is going so well!
4.7
Outdoorsy member
Host since August 2016
---
---
90% response rate
Typically responds in less than 6 hours
---
Memories made on trips with Ruth French's RVs
---
We had a great father/son camping trip with accommodations by Amelia. The RV was easy to drive, and amenities were simple to operate. All hoses, hook ups, and basic kitchen and cleaning supplies were included by the owner. Ruth was a pleasure to deal with and very welcoming to me and my son. I hope to take my daughter for a trip in Amelia soon to make some more camping memories. Thank you Ruth, so nice to meet you!
4 Photos submitted by David L.
I was given an informative and appropriately thorough orientation. There was follow up during the trip to make sure my expectations were being met and things were running smoothly --they were. Responded quickly before and during rental with any of my questions. This was my first RV rental-- a great way to start as this vehicle was not a behemoth. Highly recommend!
Ruth was absolutely amazing, helpful, and kind. And Amelia was just as wonderful. I had an amazing trip. Highly recommend!
2 Photos submitted by Philip S.
First of all, Ruth is a wonderful, lovely person and we felt honored to borrow her RV for the weekend. It was a great experience overall and we not only recommend her, we plan to repeat.
Ruth was an excellent host, very nice and made everything super easy. The Winnebago Fuse is everything you would expect out of a 5 year old RV. Very clean and nice interior. All devices and living accomodations worked as they should. We drove a little over 500 miles and did not have to perform any maintenance other than adding fuel. Would definitely and most likely will see myself renting from Ruth again. :)
Great I look forward to renting it from Ruth again
Ruth French canceled the booking 0 days before departure. This is an automated posting.
Ruth's answer
I had to cancel Benjamin's reservation because my motorhome was inoperable. It had a crack in the exhaust manifold and was unsafe. I did not want the renter to be charged, so I canceled.
This vehicle is very easy to drive, including going up steep grades. We did not use all of the amenities, such as tvs or bathroom, as we were parked right next to my son's house, but the beds are comfortable and our grandchildren loved staying in the unit with us. Be aware of what is needed to use a 30 amp service if you are not parked next to a 30 amp outlet. Ruth gave a good orientation and is very responsive to questions.
Ruth was so kind and RV was well-maintained and in very good condition. Thanks!!
Ruth was very thorough with the walk through. The rv had some cosmetic wear & tear issues, but nothing that affected the performance or functionality of the coach. It was great for what we needed.
This was our first RV experience. We stayed where we didn't have to use the generator or the bathroom facilities. We're used to tent camping and roughing it, but didn't want to do that with a baby.
Stephanie W.
5•January 2022
We rented the RV just to have extra sleeping space for family that was coming in from out of town. We had it parked at our home and it provided exactly what we needed. I would recommend sleeping a family with small children or just a few adults.
One of our little boys wanted an RV more than anything else for Christmas. We found Ruth's "Amelia Bedelia" on outdoorsy and had such a great experience! She gave us a quick tutorial before our pick up day. Once we got it home, we decorated it with lights, surprised our little guy on Christmas morning and spent three nights camping out in the driveway. It was spotless and everything worked very well. We just used an extension cord for our power needs, but it seems like it would be very simple to use the generator or plug into a campsite. It's small enough to drive around easily, but very roomy in the back. We were pleasantly surprised with how comfortable the bed was! Overall it was a great experience and we hope to rent again soon!
1 Photo submitted by Annie H.
Ruth French canceled the booking 2 days before departure. This is an automated posting.
Ruth's RV was perfect for our needs. We needed an extra bedroom when family was coming into town and parked it outside the house. It was winterized so we didn't have any plumbing. Ruth gave us a good overview of the RV and warned us it will bottom out easily. Thankful for this warning! We would have bottomed out on the back end of the RV just pulling into a driveway that had a very small incline at the beginning (a corvette doesn't bottom out on it). Thankfully we were very careful and watching as we drove slowly and aborted going into the driveway.
Ruth made our trip so fun and easy! The RV was perfect, and exactly what we needed. Ruth is sweet and easy to communicate with, and fully explained the entire RV so we knew exactly how everything worked. It ran like a dream. We will definitely rent again!