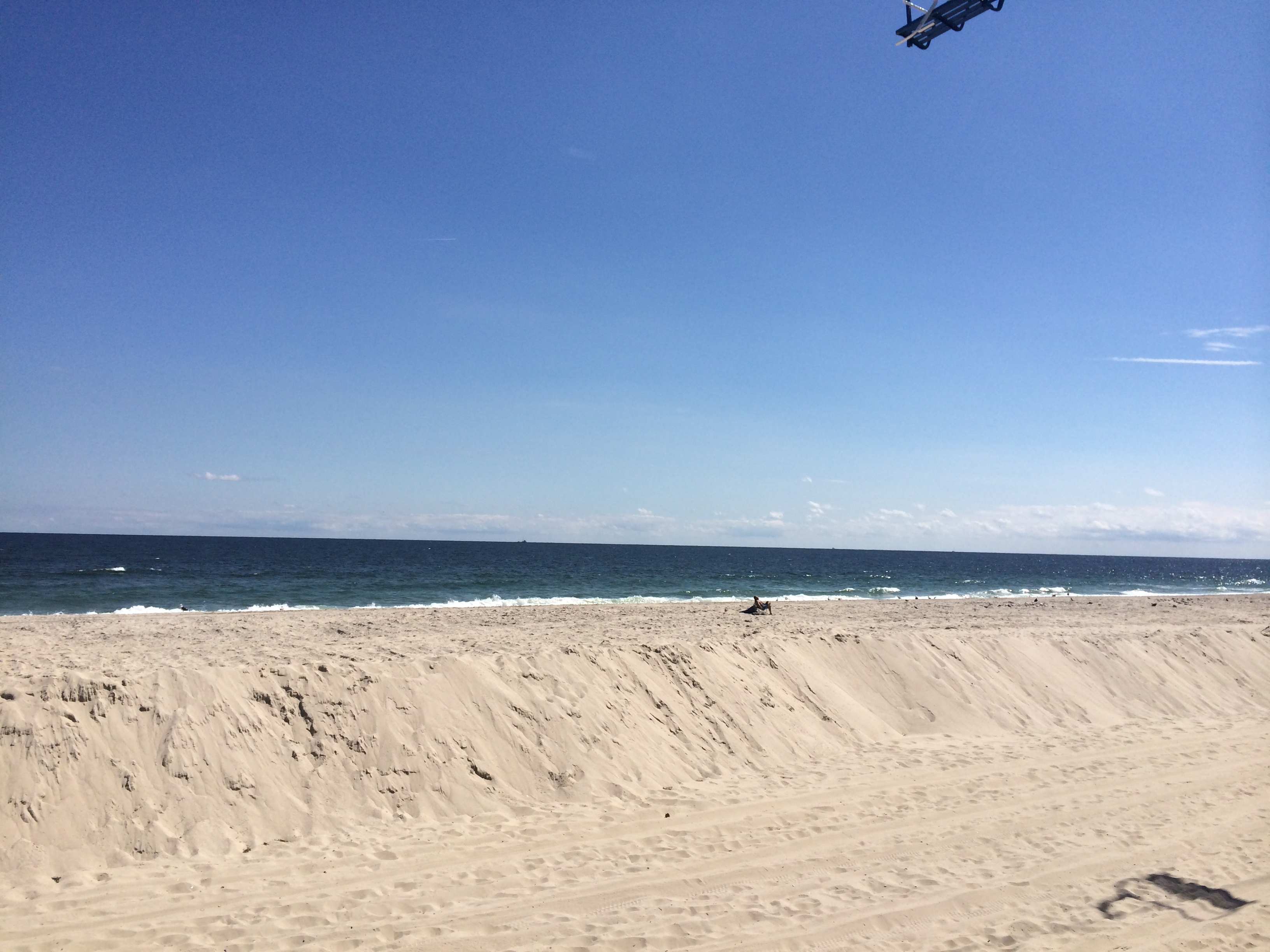 4.7
Outdoorsy member
Host since November 2017
---
---
63% response rate
Typically responds in less than 12 hours
About Sallie Toscano
We are beekeepers in New Jersey who love to camp with our dogs. Looking to retire soon and since we are unable to use our RV all year long, would love to share with other avid campers.
4.7
Outdoorsy member
Host since November 2017
---
---
63% response rate
Typically responds in less than 12 hours
---
Memories made on trips with Sallie Toscano's RVs
---
My husband and I rented Sallie's RV on Oct 18- 22. As first timers, Sallie spent a lot of time explaining everything to us . She is very knowledgeable ! We loved the RV ! It was easy to drive and well equipped ! If we had a question during our trip , Sallie was always available to help . It was an excellent trip for us and our dog Beau . Thank you Sallie for making this a memorable trip for us.
5 Photos submitted by Carleen A.
Joseph D.
1•September 2021
Honestly, I have owned RVs my whole life and rented vehicles and houses for many years, and this was THE worst experience I have ever had. Similar to the review below, I am sure Sallie will reply here and say I am making all this up and how terrible a renter I am. But the reality is Sallie had terrible communication and expected things from me she never told me about. She tried to charge me $379(dispute with outdoorsy if she tries the same thing with you) because I didn't deep clean the RV upon returning. She never mentioned once in our orientation her expectations on how we had to clean the RV. We cleaned all the garbage, wiped the counters, and organized but she tried to charge the $379 because there was toothpaste in the sink, the toilet bowl was dirty (ya think?!) and the oven was used. She also flat out made up lies to try and get more of my security deposit including that we went off roading, lost a hose, and didn't clear a tank, all of which were false. The vehicle itself was also below expectations
Sallie's answer
Renter and his friends trashed our RV and damaged our oven. He was charged for damages accordingly.
He said he "didn't know" he had to clean the RV after his rental. He said "we did not tell him he had to use a pan in the oven". The oven is damaged from whatever they cooked in it. We clearly go over everything before the renter leaves our property. Everyone is made aware that they are responsible for keeping the RV clean and to bring it back in the same condition as when they left. We supply our renters with plenty of cleaning supplies in order to keep the RV clean.
He did not treat our RV with respect, nor did he respect us as the owners.
oven.jpg, sink.jpg, floor.jpg
The whole trip was fantastic. Sallie is easy to work with, knowledgeable about camping and her rig, and is quick with responses to questions. Took the RV from Sallie's farm down to Oceanview Capmgrounds and spent the week there. The RV was perfect for our family of four, including two teenagers. There was plenty of space and everything worked as expected. RV is easy to drive and setup. Good size bathroom for a RV this length. Would certainly rent this one again!
2 Photos submitted by Chad K.
Sallie Toscano canceled the booking 0 days before departure. This is an automated posting.
Very good experience overall. The RV was perfect size for our family of 4, and Sallie was very helpful and responsive. Highly recommended!!!
Excellent RV with great owner! Would recommend
Alexandr M.
5•September 2020
It was a highlight of the year for my family. Sallie took it to a completely new level: the car, the cleanliness, walkthrough and open line of communication. Highly recommended.
Debbie C.
5•September 2020
Sallie was great! She was prompt with her responses and very easy to reach with any questions both before and during our trip. I would definitely recommend using her!
This RV was awesome and the owner Sallie was great through the entire process. As first timers she made us completely comfortable with all the features of the RV. The RV had all the comforts of home while on the road. We'll rent from Sallie again!
2 Photos submitted by John D.
Sallae was very pleasant to deal with. She was very accommodating about needs which I really appreciated
Sallie was a fantastic host and her RV was incredible. Sallie gave us a great 30m tour of all the features at the beginning of our trip and responded promptly three times when I forgot this-or-that and needed real time reminders. The RV itself was phenomenal, a dream to drive, easier to maneuver than I expected, awesome to sleep, eat and live in. Perfect for social distance visiting! Towards the end of the trip, one of the side mirrors broke going through a very narrow toll booth (completely my fault) and Sallie offered to fix the mirror herself — at no charge — because we retrieved the piece that fell off. Highly recommend this RV and Sallie!
7 Photos submitted by Jason P.
Booked a trip to Frontier Town in Berlin Maryland and from the start Sallie was extremely helpful and very easy to deal with. She answered all questions in a timely fashion and explained the process to a first time user of this site. The day we picked up the RV Sallie went over everything in great detail, provided me with her cell phone number and made sure we knew she was there in case we had any issues. The RV drove super nice and is perfect size for anyone that is not familiar with Driving a Motorhome. Our trip down to Berlin MD went great and everything works well upon setting up at our camp location. We only needed to call for help one day and Sallie was right there to assist. A++++ overall experience with the motorhome our trip and Sallie the owner who we already started making plans to rent from her again.
Sallie's answer
Joseph and his family were awesome renters. Very friendly and personable. The RV was brought back in perfect condition. We are happy you guys enjoyed your trip and were happy with our service. Please come back soon!
6 Photos submitted by Joseph G.
We were scheduled to rent this RV, paid our deposit in full and booked our campsites. We emailed the owner to see if we could pick up the RV a day early. She promptly canceled the reservation and in bold texted that we seemed like we would be difficult to deal with and she cancelled our reservation with no notice! We are now scrambling to rent another RV for our family trip.
Sallie's answer
This person NEVER rented from us. She gave us her dates and we sent her a quote. Nothing but problems after that. We were patient and accommodating until after 6 times of explaining why she couldn't pick up the RV two days earlier than her booking date. She could not even remember what dates she actually booked which were clearly listed on her quote. We had to cancel her booking. We could tell that our experience with her was not going to be a positive one. She is very hard to talk to, does not listen, and blames everyone but herself. We are just happy we did not have to deal with her in the end. It was an awful experience for us. We have had nothing but positive experience with all of our renters. Please let our other comments prevail. Thank you.

Renting from Sallie was really a pleasure. She is so easy to work with, always accessible and always accommodating. Second time renting from her and there will be more. And, she makes very tasty honey.
Robert G.
5•September 2019
We had a great getaway to Hershey Park, this unit was great.
1 Photo submitted by Robert G.
Sallie was wonderful to deal with. Responsive with communications, fair about slight change in trip plans and the RV was absolutely wonderful. Mechanically it was perfect and very clean, I'd highly recommend her!