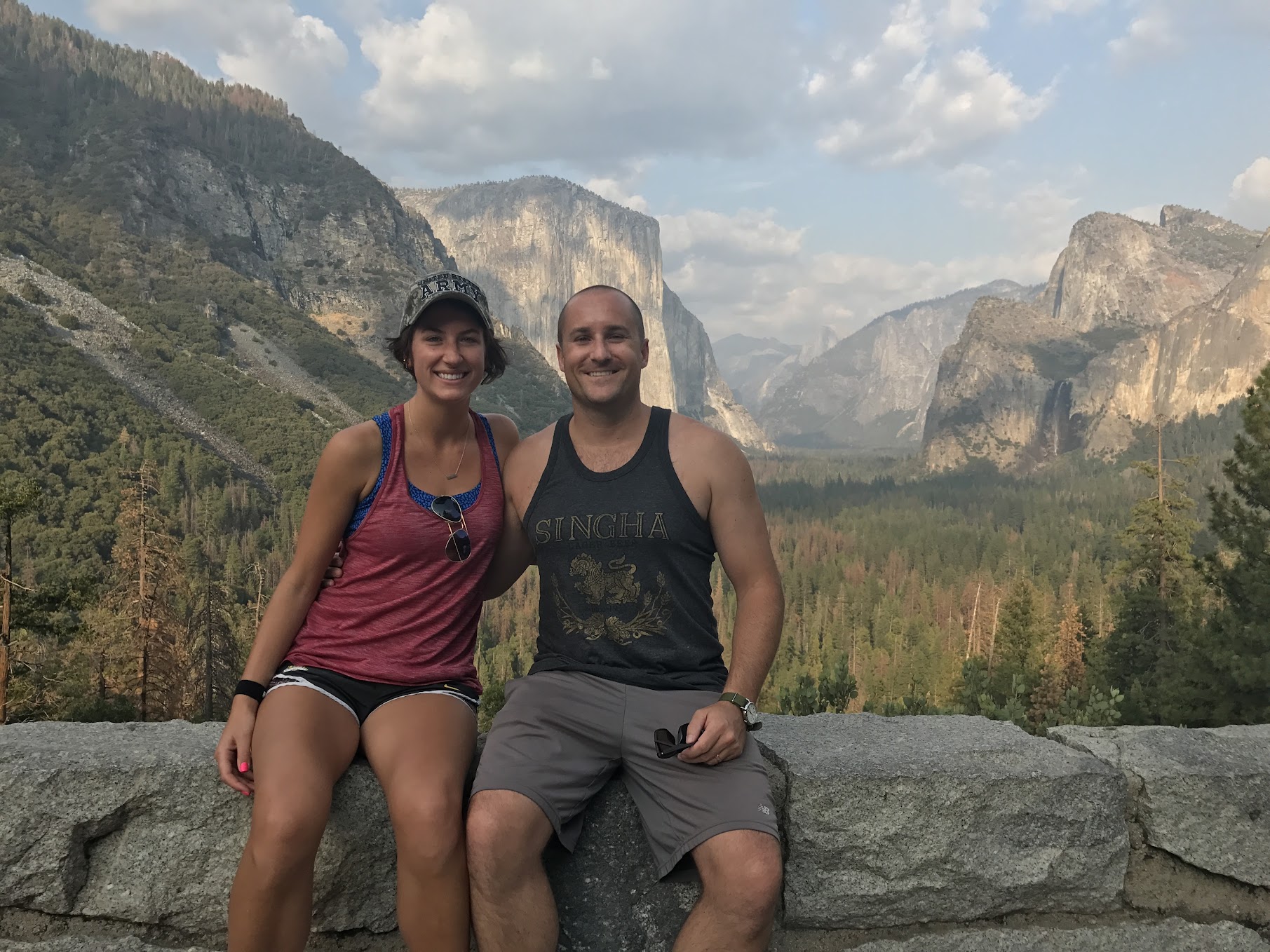 5
Outdoorsy member
Host since December 2021
---
---
92% response rate
Typically responds in less than 12 hours
About Bill Doherty
Hi! I'm Billy and I own this beautiful motorhome with my wife, Janean, and we have teamed up with my father, Bill to rent it out to amazing renters like you! You could say it is a family affair! We have enjoyed camping and RVing our entire lives, and have traveled all up and down the coast of California, as well as through many other states all over the country. We are surfers and artists who have a love for beauty and the outdoors, and nothing is more known for that than California. We encourage you to ask about any camping spots you might be interested in, or even for suggestions. We love helping people plan their perfect trip!
5
Outdoorsy member
Host since December 2021
---
---
92% response rate
Typically responds in less than 12 hours
---
Memories made on trips with Bill Doherty's RVs
---
Great overall experience! Were super helpful with any questions we had and made sure everything went smooth! Will definitely be our go to when we're ready to rent for another trip!
Incredible RV, the perfect size for flexibility and versatility! Kind and helpful hosts!
We had a fantastic time camping at Morro Bay state park. It is a beautiful area to camp. The rv we rented from Bill and his family was awesome. The rv was super clean and very comfortable. Everything is provided all you need is food clothes and your pillows. We are planning another trip in a few months and we will be renting the Happy Camper from Bill. He was very thorough in providing details about the rv he also makes himself available if you need him. We highly recommend renting this rv. You will love it. Happy camping.
This was a great RV and i am looking forward to renting it again!
Couldn't have been more pleased with how the transaction went. The RV was a manageable size with zero issues. The check-in and out process was smooth. And the owners made themselves available for any assistance needed (although there was no need.). I will definitely request this one again for our next need. Thanks for everything, we had a great time!
Colleen H.
5•November 2022
This was our first time renting an RV. We couldn't have had a better experience. Bill was amazing. He was very thorough explaining all the ins and outs of his RV. Pick up was easy and we were impressed with how clean the RV was at pickup. It was very comfortable with four adults for the weekend.
It was a pleasure working with Bill, he was very helpful. My kids loved the RV…it was a great experience. Made traveling and camping so much easier at Lake Lopez. Looking forward to our next adventure…thank you Bill.
3 Photos submitted by Griselda M.
We decided to rent this RV to get out of the house before my family went back to work as Teachers! We drove to Long Beach; and just relaxed! We also used this trip as a test drive for our future purchase of our very own RV! Bill was very informational and thrilled to give us a very informative tutorial! The RV was clean and fully operational with everything you would need to enjoy yourself in every setting! There's tables chairs and a lot more extras you will have to rent to experience! Schedule your rental today and be prepared to have the time of a lifetime! Thanks Bill for the rental and allowing us to create a very memorable getaway!
The Jones'!
This was our first time renting an RV. The RV was in great condition, it had everything we needed to be comfortable. Bedding, pots & pans, utensils, silverware, dishes, towels, camp chairs, everything (except pillows). We had three adults and two children and were perfectly comfortable in this RV. It ran like a champ, and everything worked great. Bill was helpful and was very thorough explaining how everything worked when we picked up the RV. Very enjoyable experience, I would recommend this RV for vacation!
This was our first RV trip and Bill made it as smooth as possible. We really appreciate the time he took to walk through everything at the beginning and checking in along the way. Everything we needed for a week long getaway was in the RV. Love the memories we made!
3 Photos submitted by Julie H.
Such a great RV...drives great, it's clean, everything worked, it has a ton of stuff that comes with it...and it was super organized :-) But better yet...the owners are great people, trustworthy, and a joy to rent from. We will definitely be renting this rig from them again in the future. Thanks Bill!
Thanks to the Happy Camper for making happy campers out of us! Everything we needed for a safe, comfortable and fun getaway, Bill's RV is clean and in great condition.
Bill has been awesome, amazing experience and an amazing RV. Such a fun time. Thank you!
Bill was extremely helpful. The RV was completely clean and very well maintained.
Bill was such a wonderful host and the RV was perfect for what we needed. Bill made sure we had everything we needed, the RV was delivered on time and set up perfectly, and it was clean and well stocked. I really appreciated how easy Bill was to work with!