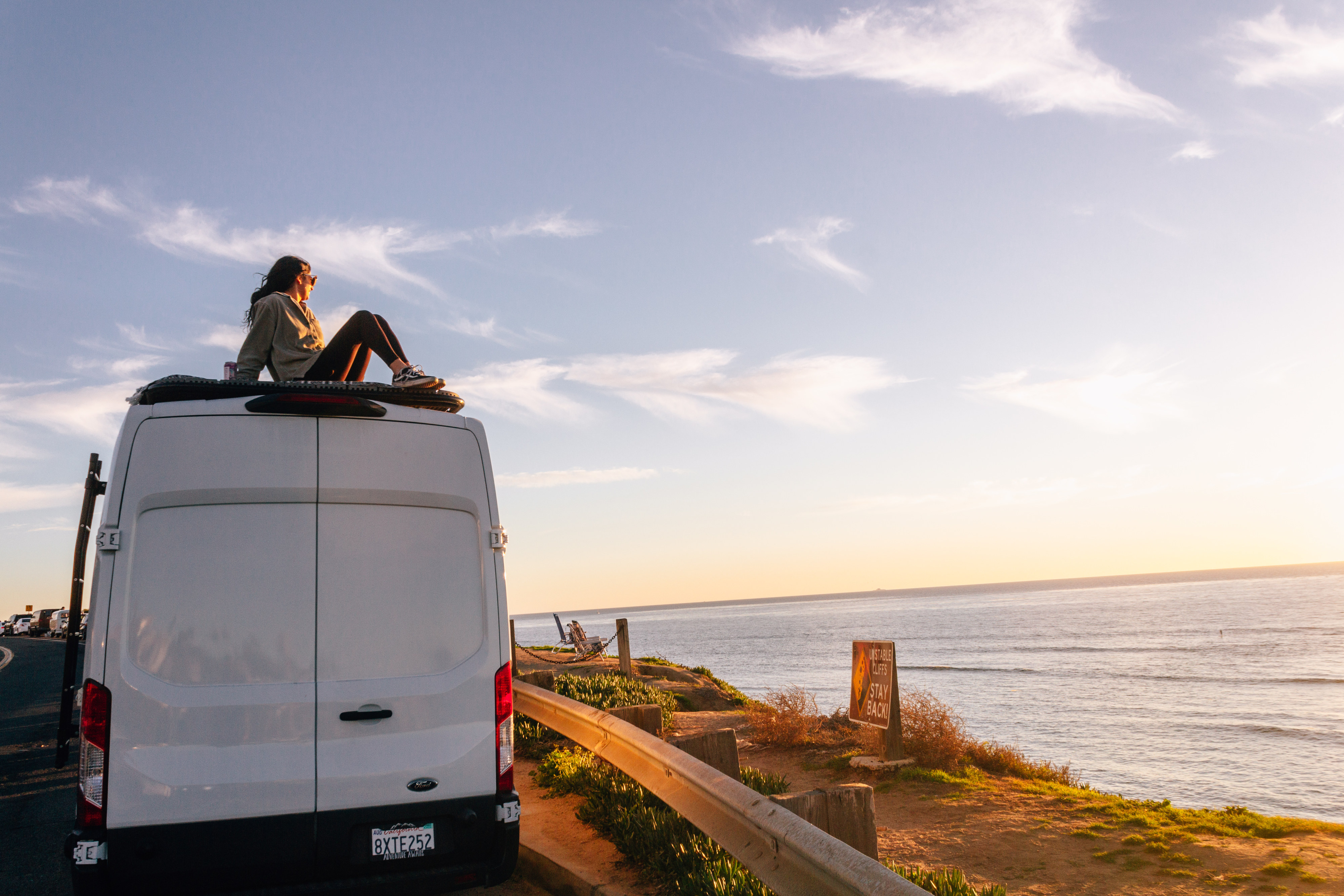 5
Outdoorsy member
Host since February 2022
---
---
100% response rate
Typically responds in less than an hour
About Nick Bouyounes
Stop reading this!!!! and read about the van!!! I'm just a normal guy who gets to use this amazing van for surfing and winery trips. Enough about me! Check out the van!!
5
Outdoorsy member
Host since February 2022
---
---
100% response rate
Typically responds in less than an hour
---
Memories made on trips with Nick Bouyounes's RVs
---
Had the most incredible time in Nick's van. Working with him for pickup/drop off was a breeze, his directions for using the van were so clear & he was super easy to get in touch with, always offering guidance & help. The van is stocked with everything you could need from a full stocked kitchen, lanterns & fire starters to corn hole & a hammock! Couldn't recommend booking with him more, our trip to Yosemite & Big Sur was epic thanks to him.
This little home on wheels is comfortable, chic and practical. Watching a sunset with the doors wide open was a VIBE. Everything went smooth and there are plenty of extra items to make your trip a fun time. Nick is an excellent host. Highly recommend!
2 Photos submitted by Rachel N.
This van has everything you need and everything is labeled and organized. As a newbie to the RV world, it was very easy to learn what was important and how to keep everything safe and clean. The pick-up drop off is seamless and i would highly recommend this experience with this van to anyone!
First time renting a campervan and we had so much. Nick was easy to talk to. Rented if for a week and no problems with the van or the owner.
To be honest I didnt know a campervan could be so fun and comfortable! To have an indoor shower and toilet and plenty of storage was perfect. My girlfriend and I had so much space to store stuff we even had empty cabinets and could hang our clothes on a hanger. Really enjoyed our trip to the Grand Canyon and Vegas. Can't wait to rent again.
3 Photos submitted by Ryan H.
Sometimes you rent properties that the pictures are way better than the actual property…. That's NOT the case with this Van… this van is a jewel. My long time friend and I decided to celebrate the end of my Chemo therapy taking a road trip and the experience was wonderful. Nick gave us clear instructions , everything worked, we had everything we needed, except coffee mugs, which was not a problem because we used wine glasses for our coffee. Maybe they were mugs and we did not find them. Thank you Nick for your van, your instructions, the cleanliness, your patience explaining everything. I have attached some pictures of the van and our experience.
6 Photos submitted by Marlene K.
Perfect for our needs. Van was great.
Nick is awesome and this van is awesome! We had the best trip! The upgrades in the van are really great. Functional and chic. Every space in the van is utilized so well and all of the functions were easy to navigate. Everything in the van is well thought out. We loved it and will definitely be renting it again. Can't wait till our next trip!
Alexandre P.
5•November 2022
4 Photos submitted by Alexandre P.
Unreal experience traveling the coast! The van was perfect and has everything you could ever need at a campsite or off grid! And Nick was an exceptional host, never left any question unanswered. If you rent a van in SD, rent this one!
3 Photos submitted by Rob K.
Nick was chill and communicative. He explained all the items ahead of time and was great about getting back to us fast, if we texted with questions. Van drove well.
3 Photos submitted by Brendan H.
Excellent excellent communication! Very responsive. And will make sure you know he's going surfing so you don't panic when you can't reach him. The RV itself was great, love the interior design, there's a lot of extra camping supplies which we appreciated. Room to improve is to probably fix the vent fan so the toilet smell is less strong. Overall very good experience, Will rent again!
What an AMAZING trip!!!
Nick is an absolutely fantastic host, quick to respond and answer all of your questions. If you're a novice to Van Life, don't worry, he will give you a full tour of the van and explain how everything works before your trip. This is the perfect camper van! It drives like an SUV, so it easily handles the road with a back up camera to help navigate any tight spots. Exterior black/gray water valves are easy to access for dumping. Rear and side door screens really come in handy to keep the bugs out. Solar panels, a rooftop deck, 2 camping chairs, a huge camping mat and a small table are also included to finish out the exterior. As for the interior, well, this van is fully equipped with every amenity that you could possibly need. Stove, sink, bed, shower, toilet, TV, built-in bluetooth speakers, rice cooker (also great for stews), table cloth, Pots and pans, utensils, plates/bowls, travel mugs, wine glasses and cleaning supplies... the works! And if that's not enough, Nick even has games and things to do for a rainy day! We truly enjoyed this memorable vacation and look forward to the next adventure! Thanks again Nick for your generous hospitality!
3 Photos submitted by Anika V.
This van is incredible!! We rented it for 3 days and two nights and took it from the beaches to the mountains with absolutely no problems. The van is super easy to drive and, compared to RVs that take up the whole lane on the freeway and struggle to make it round tight corners, this barely felt any bigger than a regular car or truck. Despite this, the inside is very spacious and we felt like we had plenty of room for both of us to cook, do the dishes and move around without it feeling cramped at all. Having a shower and toilet on board was a huge plus too and there is even an outdoor shower at the back which was perfect for a post-surf rinse off. The solar panels also provided more than enough power (we barely noticed the battery voltage go down at all) and the deck on the roof is the absolute perfect spot for a sunset vantage point or some late-night stargazing. Nick was amazingly responsive and super flexible with our pickup and drop-off. I will 100% be renting this van again!
3 Photos submitted by Anthony T.
We rented Nick's camper van for the weekend and it was honestly everything we could have needed and more. We really didn't need to bring much other than food and clothes. The camper had blankets, camping equipment and chairs, and electronics (speakers). We took the camper up to Santa Barbara and it was such a perfect trip. The stove, sink, and fully stocked kitchen were great for cooking all meals. The van also has a shower and toilet which were so convenient.
2 Photos submitted by Maryam R.