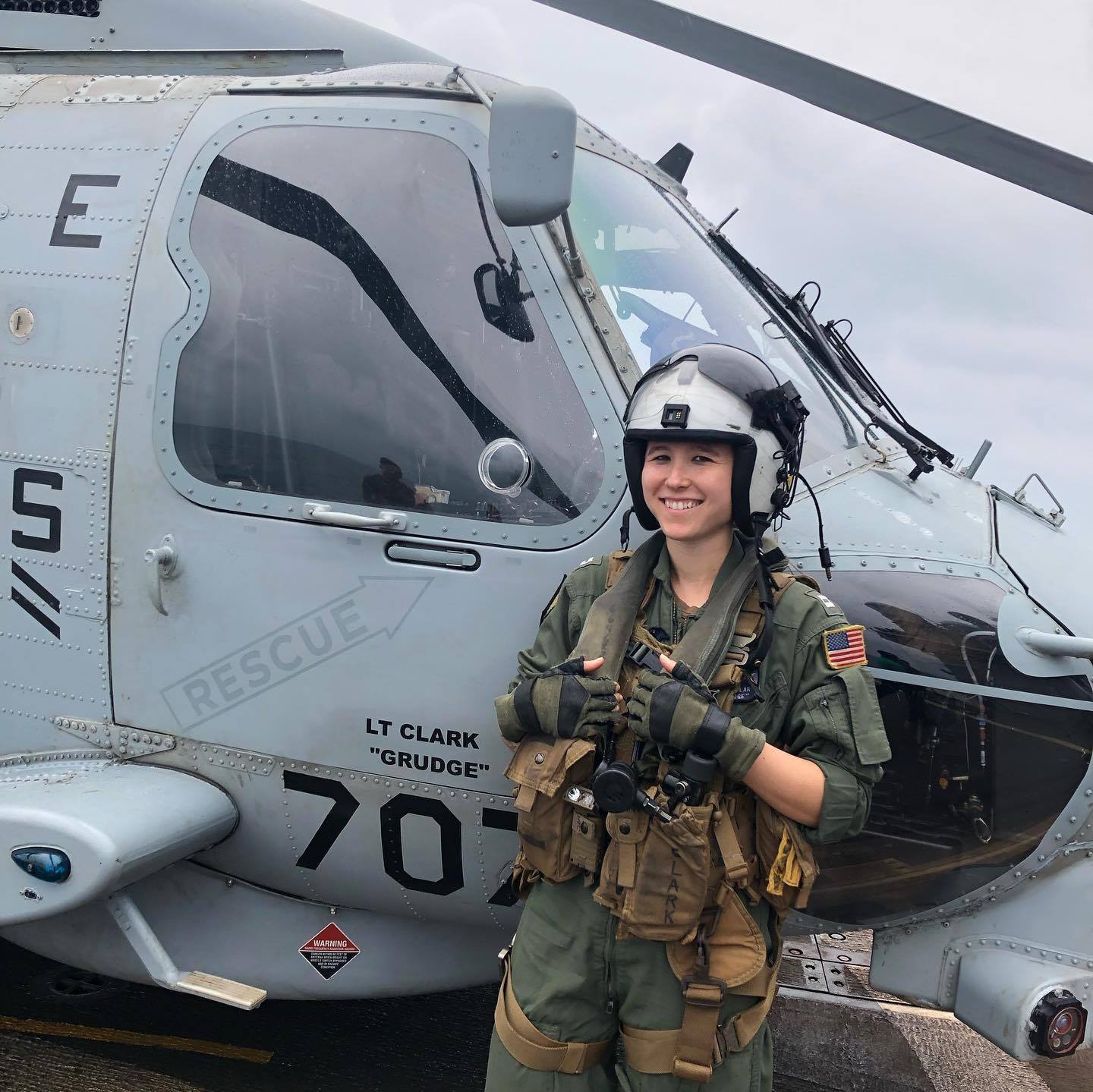 5
Outdoorsy member
Host since April 2022
---
---
100% response rate
Typically responds within an hour
About Elisha Clark
Hi! I'm Elisha, a full-time helicopter pilot and part time van-life enthusiast. In March of 2021, I was living in Japan and looking for something to do during COVID lockdown. One of the few activities that wasn't under restriction was van-life, and after traveling around Japan for about a month, I fell in love with the lifestyle! After moving to California last year, I'd set my heart on full-time van life, but hadn't met my perfect match. I settled for renting a place in North Park and had a stroke of luck when I met Mobi back in March of 2022, and we've been together ever since.
5
Outdoorsy member
Host since April 2022
---
---
100% response rate
Typically responds within an hour
---
Memories made on trips with Elisha Clark's RVs
---
My experience traveling with MOBI for 2 weeks from San Diego to Tahoe and back was amazing. She's not brand new, but neither am I :-) The solar panels and lithium batteries easily kept me powered up with both 110 volt and usb outlets. I made good use of the sink, stove and composting toilet. The memory foam cushions made for a comfortable nights sleep, and there's an in dash stereo that connected with my iPhone for tunes and navigation. I'll look into renting MOBI for my next Western adventure! Elisha Clark is exceptionally prompt with all communication, and I recommend renting from her if MOBI would meet you needs!
5 Photos submitted by Patrick R.
Mobi was super spacious, and Elisha has made the van well equipped with all the necessities you need in a well organized manner. Theres plentiful storage space, and the closet can surprisingly fit alot! all of the cabinet doors are locked with a magnet, so we felt really safe leaving valuables in Mobi, along with having everything secured while driving. A very great choice for anyone looking for a low fuss van camper that has all you need to enjoy your roadtrip or vacation! Thanks again, Elisha!
Great experience really appreciate how accommodating Elisha was
We had an amazing road trip with Mobi. If I were to design my own camper van I would only be moving the sink to the door so that it could be used as an outdoor shower. 😊
Elisha was always ready to answer all of our questions and went out of her way to make our experience as relaxed as possible.
Thank you for everything & we hope to see you soon in Frankfurt, Elisha! 😊
Elisha's answer
Thanks so much Sophie! Hope to upgrade soon 😁
3 Photos submitted by Sophie R.
Elisha was great communication wise, prompt, attentive and really accommodating to our flight schedule. She let us had the van early morning instead at 3pm and we returned it before our flight which was really nice. She worked with us as far as insurance so it wouldn't cost a ton. The pick up/drop location is only a 20dlls Uber ride from the airport. The Van is pet friendly with no extra charges, the bed is really comfy and drives great, we did Joshua Tree, Salton Sea and Cardiff by the sea in 4 days no issues, spent about $200 in diesel. We took great care of Mobi and felt comfortable in it, deposit got returned in its entirety and even she voided the cleaning fee, we loved our experience and will definitely consider Mobi in our next trips .
5 Photos submitted by Aldo G.
Our trip with Mobi and our experience with Elisha couldn't have been better! Elisha was easy to communicate with and was super flexible throughout the whole process. Mobi was perfect for our trip to JT and had everything we needed for a couple nights. I would definitely rent again as the whole process worked out great!
Great experience renting with Elisha! Mobi was easy to drive and so much fun. Had everything we needed for the night and more. Elisha made everything very easy and simple.
We had the most amazing time in this van. So much so now I want one just like it! There was nothing I would change about it - had everything we needed. It is very cozy and perfect for two people. We never felt cramped and had plenty of room for our art supplies, record player, climbing gear, guitar and all our clothes for a road trip that included temps from the 100s to the 40s (loved the wardrobe!). Elisha is wonderful to communicate with. She is quick and happy to answer any questions you have at any time. If I were to rent a van again it would definitely be this one!
2 Photos submitted by Lindsey P.
Dmitry T.
5•September 2022
It was my first experience with Outdoorsy and I had a great experience renting with Elisha.
Mobi was a road champ and Elisha was great to work with.
Elisha was helpful and friendly. There was plenty of storage. The bed was comfortable.
3 Photos submitted by Nhi D.
Elisha was incredibly accommodating to our early pick up/drop off needs. She also gave us some great recommendations for the area! Mobi was comfortable and really fun to take exploring- I highly recommend!!!
Elisha is a doll. She made my first RV outdoorsy experience wonderful I took my daughter lots of places we went to the Grand canyon we went to Las Vegas. The bed is the most comfortable bed that I've slept in.