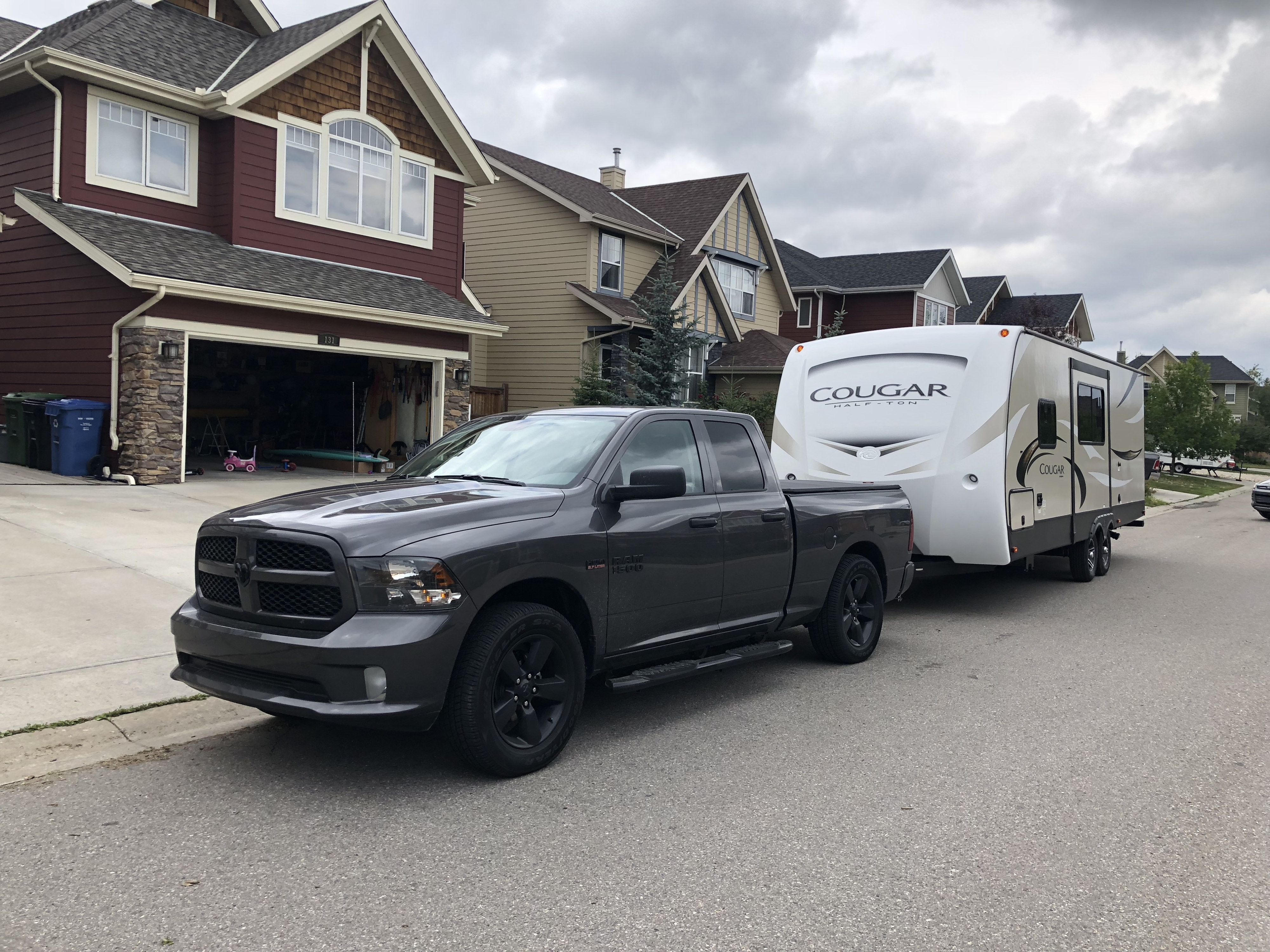 4.5
Outdoorsy member
Host since July 2018
---
24% response rate
Typically responds within a day
About James Hughes
4.5
Outdoorsy member
Host since July 2018
---
24% response rate
Typically responds within a day
---
No RVs available to rent
James Hughes does not currently have any available vehicles.
Memories made on trips with James Hughes's RVs
---
Nicolle F.
5•September 2021
Catherine T.
5•August 2021
We rented James' trailer for nine nights and loved having it as our home away from home on the east coast. You could not ask for a better trailer or owner. James' communication through the entire process was great. This was the first time we have rented an trailer and James and Outdoorsy made it seamless.
James was great to work with, his trailer is beautiful! This trailer is so spacious, clean and odor free. We took the family out to Turkey Point for our first camping experience and it couldn't have been better! Thank you James!
1 Photo submitted by Caroline P.
James was super to deal with both times now that we have rented! Highly recommend using this camper for your next trip:)

This was our first time renting through outdoorsy and they help us with the booking, which we appreciated very much. James responded to our request in a timely manner. We found James very easy to deal with and very accommodating. The trailer was neat and tidy but has had dogs for those allergic. We didn't have to bring anything with us expect bedding, towels and food. It has a full kitchen which is fully stocked, a few pieces of cutlery could be replaced but that is minor, has a good size bathroom with tub and shower, however we did not use the shower. King size bed was a great feature however you may want to bring your own mattress topper as it was not the most comfortable. It has bunk beds at the other end which we did not use. There is a small out door grill which worked well for us and a small bar fridge. Air conditioning worked well and has 2 large propane tanks. The only issue we had was with the electric jack, we were unable to unhook the truck from the trailer and had to go buy a bottle jack. The electric jack would not lower and the bottle jack was needed. We communicated with James right away and he worked diligently to try to find some one from Outdoorsy that may be in the area to assist us. James was more than willing to help out the best he could. Upon return with the trailer James worked with us to try to figure out why the jack would not lower. Both James and his wife were most accommodating and a pleasure to meet. We will certainly rent this trailer from James again in the future.
Michael W.
4•September 2019
We enjoyed our first time camping in a trailer. A few hickups that were remedied quickly helped to enhance our enjoyment.
This is a great trailer, I would rent it again . Everything I used was in great condition, and easy to use.
Trailer was perfect for our family of six for a couple day getaway.
This was our first time renting through Outdoorsy.
When we were looking for a rental for our camping trip we wanted to find something closer to home. This trailer was conveniently located for us. James was fast at responding to our questions and request. I had requested an early pick up and no problem as James said he likes to have pick ups done by 900am if possible. We are avid campers and had just sold our popup Coleman camper and are very familiar with traffic and the last day camping. I purposely booked the camper in February for an extra day than our trip, just in case. I had requested, if possible, that we have a later drop off the day before the camper was due back. James accommodated our request but we brought the camper to his home instead of the trailer park it is normally stored at.
The trailer itself is newer but is starting to show some wear and tear. It has a king bed that is not shown in the ad photos and the mattress needs a topper or something added for better comfort. The kitchen does contain everything you could possibly need while camping. Without seeing the camper supplies before hand I had brought all our own dishes, cutlery and pots/pans just in case, as we have them anyways. I am sort of glad I did as the dishes and cutlery supplied needed to have a good washing. Not sure if the last renters had used them and not cleaned and rinsed as they had film and spots on them. We used our own. Also not sure if there is a coffee pot/machine don't remember seeing one, we brought up our own Keurig machine so it was not an issue.
Camper over all is nice. My husband said it was easy to tow. We used the sway bar adaptor and it helped. Water holding tanks held enough water for our 7 days at the camp site. The bathroom is a decent size for a camper, has a bit of a tub in the shower. We only used the sink and toilet for the night. Nice not having to go out in the dark to the vault toilet :) The kitchen is a nice size for 2 people, could have maybe 2 adults and 2 kids comfortably. It has a nice t.v. but we never used it, we are away in the outdoors for the outdoors not to sit in front of a t.v. The outdoor kitchen is small with a grill and bar fridge, we only used the fridge for drinks. We had brought our own bbq and coleman stove.
Overall a good experience. I marked different star ratings for different items. The cleanliness was a 3 due to the dishes and cutlery being dirty as well as the counters/sinks needing washing and dust on cabinets. I probably would have cleaned the trailer before I used it even if seemed cleaner anyways. We brought our own environmentally friendly cleaning supplies to do this with. Mechanical was a 4 due to missing a handle tip to turn the grey and black tank valves, one was missing so you needed to move the one to the other to dump the tanks.
My only big issue is with the one week hold on the deposit with Outdoorsy. When you sign off on the trailer at the drop off time and no issues are noted, the deposit should be dealt with sooner than this. Dropped off the trailer last Saturday, today is Friday and still no return of the deposit. Wanted to wait to write this review until I got the deposit back but am still waiting.
We would recommend this rental and James. If it is still a rental next year we would rent it again.
Gail and Paul
James has rushed to get his negative review out before mine, which he'd been told was coming. Unfortunately, just as with our interaction in person, he's both angry and sketchy with truth. This will be lengthy, but potential renters should know what they're up against here.
Nice new trailer with a well equipped kitchen. Has had pets for those highly allergic.
nice trailer , well equipped , they had a lot of extra stuff on trailer that we weren't expecting which was really nice , all we had to bring was our clothes and beding