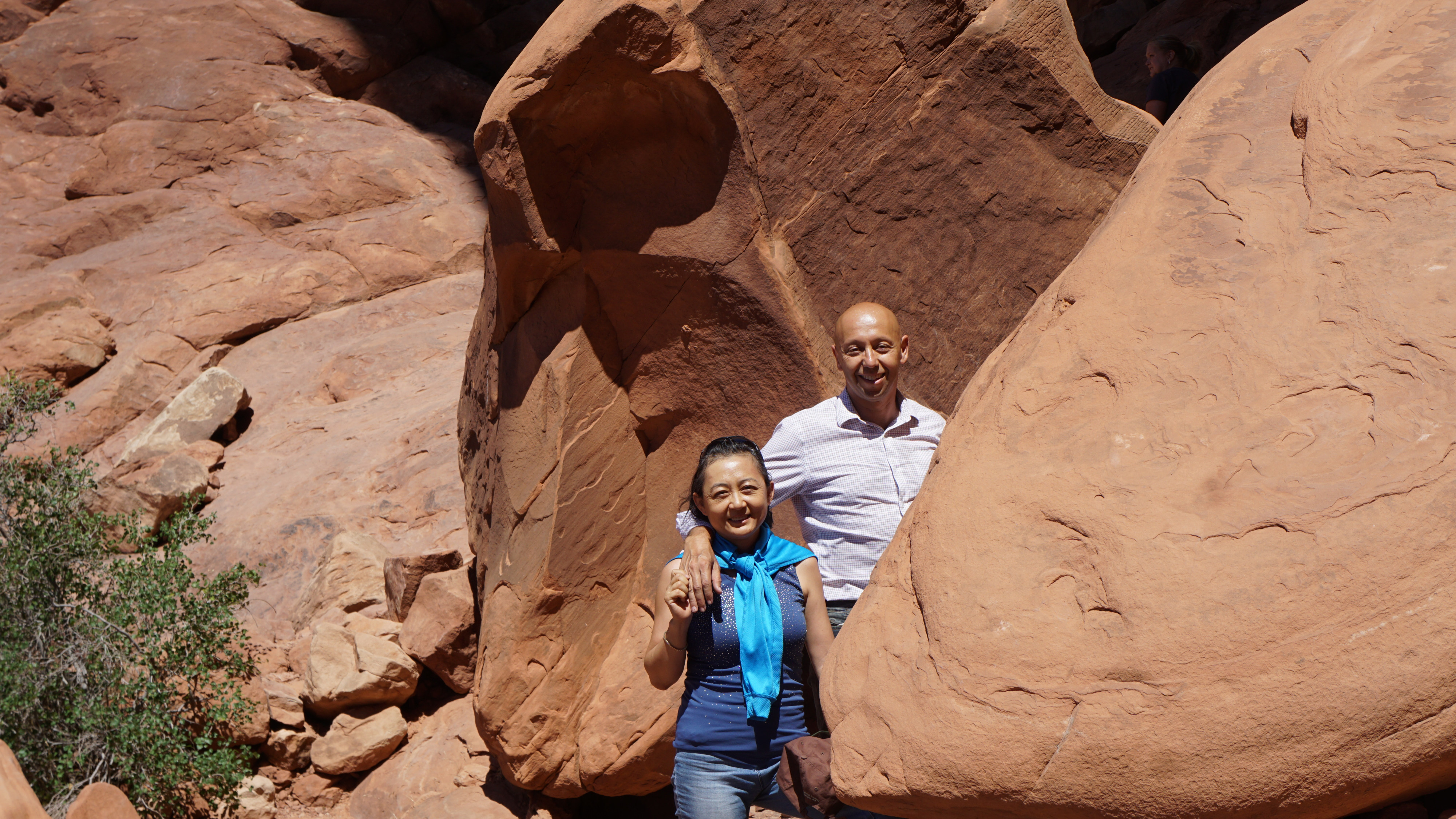 5
Outdoorsy member
Host since July 2019
---
88% response rate
Typically responds in less than 12 hours
About 4x4BnB .
16 years ago we bought a 1989 27ft Georgieboy Cruise Master. We spent the next 10 years exploring the western half of the US with our two kids. Now that they have moved onto college, we want other families to discover the experiences and memories that we made with our family. We are Airbnb super hosts for several properties and strive to bring our enthusiasm and expertise to RV rentals.
5
Outdoorsy member
Host since July 2019
---
88% response rate
Typically responds in less than 12 hours
---
No RVs available to rent
4x4BnB . does not currently have any available vehicles.
Memories made on trips with 4x4BnB .'s RVs
---
The RV was fantastic, very well equipped. The owner was very nice and helpful during the whole time
The vehicle was amazing, it took us to places we never would have been able to visit in a less capable vehicle. The cooking and sleeping situation were easy to setup with everything provided.
2 Photos submitted by Stef F.
We had a great time and would highly recommend . The jeep was fully equipped and allowed us a great week to explore. They were more than happy to give good tips on where to stay as well! Only thing we would recommend is to make sure the back up battery is fully charged and plugged in or you'll never catch up to power the fridge. We would certainly rent this jeep again
5 Photos submitted by kelly L.
Great rig and easy contact with Eugene
The Jeep was fantastic and included everything we needed for a week in wilderness. Truly enjoyed the on-road drivability and off-road capability allowing us to get to gorgeous places.
Danielle S.
5•November 2021
What an amazing adventure with this rig! We had everything we needed for an off grid camping trip. Eugene was so helpful, providing all the essentials and then some, as well as awesome itinerary recommendations. The truck was incredibly clean, organized, and ran well. The pop out shower and shade wing were such cool enhancements. And the views we had from the tent were jaw dropping. You will not be disappointed adventuring in this!!!
5 Photos submitted by Danielle S.
One of the most well thought out setups I've ever camped with. 1000% recommend.
5 Photos submitted by Oscar Z.
Sleeping on top of your rig is the bomb!!
Easy & fun!
Loved it.
The Jeep is everything you need to get out overlanding! We had a great time!!!
2 Photos submitted by Mark H.
Jessica R.
5•November 2020
We rented this vehicle to access to the east end of Aravaipa canyon the month of November. It was great for accessing Turkey Creek Trail camping ground area. Roof top tent was so nice and felt extra safe. The use of the four wheel drive really made the trip- crawling on the rocks without worrying about our vehicles capability. Everything you need is included - even off grid communication for worst case scenarios. You will feel capable in your adventure with this rental! Thank you!
We had an amazing time. The Jeep was set up great. Easy to use and fun.
2 Photos submitted by Jeremy W.
Leonardo K.
5•September 2020
Absolutely amazing RV camping experience! Definitely recommended for a road trip. Extreme easy setup, super comfortable, and no need for camping gear. We rent this RV for a 10 days road trip through Arizona and Utah and we couldn't be happier with the vehicle. Below I add a detailed description of the trip for those that are interested. Eugene answered all our questions at any time, super friendly communication. The vehicle includes a fridge with a generator than charge reasonable quickly and complete kitchen setup. The rooftop tent has a lot of space (we are just a couple) and is very comfortable. We also rented with and outdoor shower that worked perfectly fine for us. Never has a mechanical issue and we drove it through unpaved roads, highways, and dirt roads.
9 Photos submitted by Leonardo K.
This was an amazing vehicle/unit to rent! Very easy to set up and take-down: 10 minutes maximum and we had no prior experience (other than the tutorial by our host). The sleeping quarters were comfortable. The set-up allowed us to camp in a sweet spot: out of the way, private with great views from the rooftop sleeping quarters. The cooking facilities worked well (no problems with the grill burners going out, and it was really windy). Eugene put a lot of mindfulness and attended to the details of this sweet lil ride. We plan to rent this package again! Eugene was very easy to communicate with, responded quickly and overall was very helpful (and patient with my posing shenanigans during the walk through:)
Perfect easy camp with good cooking setup. Drives like a Jeep which is good on some of the roads around Tucson. Be ready to waive at anyone else in a Jeep, it's a club apparently!
1 Photo submitted by Karl S.
Super fun experience! We had a blast exploring the southwest. The owner even custom outfitted his setup to accommodate a bike rack for us.
3 Photos submitted by Daniel G.
This was awesome! We go tent camping a lot, but wanted to check out some more isolated areas around Tucson. Glad we found this. Came with everything we needed for the weekend. Jeep drove great, everything worked well, had no issues. Eugene was responsive and flexible when scheduling pick-up and drop-off times. Highly recommend!