Explore Howell RV Rentals
---
Search RV Deliveries
---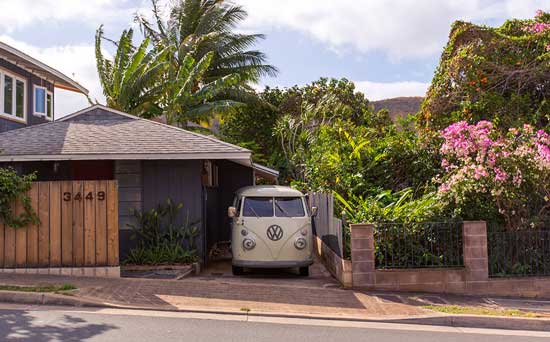 Home Delivery

Have an RV delivered directly to your home and start your adventure from your front door—or add a spare room for family to stay while they're in town.

Search Home Delivery RVs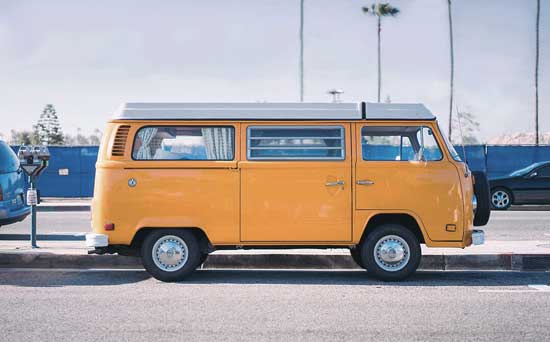 Airport Delivery

Have an RV delivered directly to your arriving airport and start your adventure straight out the gate—no connecting rides necessary.

Search Airport Delivery RVs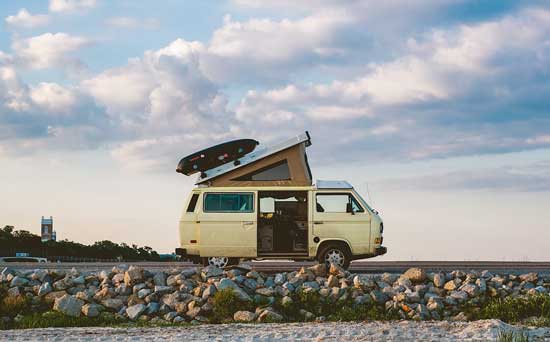 Destination Delivery

Have an RV delivered directly to a campground, festival, or sporting event, and camp in style—without having to get behind the wheel.

Search Destination Delivery RVs
Discover Howell, MI
---
The small suburban town of Howell is located on I-96 approximately halfway between Lansing, the state's capital, and Detroit. Howell traces its roots way back to 1836 when its very first post office was established, although it was not formally incorporated as a town until 1863. Once known as Livingston Center, Howell was chosen to be the administrative seat to Livingston County, making it significant to the surrounding areas.
When you book an RV in Howell, Michigan, you'll find a charming, cultured village in the spectacular Michigan countryside, with stunning lake views and close proximity to lots of attractions both natural and manmade. Howell's downtown was even voted one of the top downtown areas in the entire country by USA Today. Additionally, Howell has developed quite a festive reputation due to its numerous events held throughout the year. The Michigan Challenge Balloonfest is the town's premier festival with a whole lot of tasty food, fun carnival rides, arts & crafts for the kids, and incredible live music. The Howell Melon Festival is a three-day festival held each August to celebrate the town's local melon variety; this event attracts over 50,000 people to the community each summer. Whatever your reason for choosing to rent an RV in Howell, you are sure to have a blast.
Experience the Sites and Scenery
There are so many breathtaking sights to see in the wilderness areas of Michigan, but you hardly have to leave town to enjoy the great outdoors when you book an RV rental in Howell. The parks system is top notch with a variety of fun parks, recreation fields, sports complexes, and even a boat launch facility on Thompson Lake. City Park sits on the shores of Thompson Lake and offers visitors and locals a safe spot to offload their watercraft into the sparkling waters of the gorgeous lake. There are also a bunch of pavilions perfect for family get-togethers, barbecues, or picnics.
Since Michigan treasures its natural beauty and summertime fun, there are a few incredible recreation areas within driving distance to town, so driving in your Howell camper rental is a no-brainer. Brighton Recreation Area is the first on the list, and the closest to town. Although it is smaller than the rest, it has 39 miles of hiking and mountain biking trails, and in the wintertime, it has one of the very best ski mountains in all of Michigan, Mount Brighton.
Island Lake State Recreation Area attracts over a million visitors a year, making it one of the busiest in the state. Biking, hiking, swimming, you can do it all when you bring your Howell motorhome rental here. Island Lake State Recreation Area even has some campgrounds you can canoe to, as well as a hot-air balloon launching spot.
Pinckney Recreation Area and Waterloo Recreation Area are both connected by the 35-mile Waterloo-Pinckney Trail, so multi-day hikes are an option for the bold adventurers out there. These two incredible recreation areas, down by Ann Arbor, provide plenty of trails and campgrounds to suit all their outdoor needs.
If you are feeling really antsy, take your Howell RV rental a few hours to the sprawling national forests up north, like Hiawatha National Forest or Huron-Manistee National Forest. You'll need more than a few trips to this awe-inspiring state to even see the tip of the proverbial iceberg, as it is certainly one of the most beautiful in the country.
City Attractions
If you want a quiet, peaceful, and fun vacation in Howell, the town has lots to do and see to ensure you made the right choice by renting an RV there. The aforementioned downtown area is unparalleled in terms of what it offers: fun wineries, cozy diners, art galleries, small-town taverns, and lots more. The Tanger Outlets feature shopping at its finest with lots of great deals and name brand retail stores. Howell also has a few antique outlet stores for collectors to peruse and comb through.
Howell is fortunate to have a magnificent collection of historic buildings on top of it all. The Howell Opera House, built in 1881, is a stunning Victorian building that has been renovated to reflect its beautiful past. The Howell Carnegie Library, Historic Howell Theater, and the Livingston County Courthouse are other extraordinary works of art that grace the town.
The Depot Museum is run by the Howell Historical Society in an effort to preserve and proudly remember the town's heritage. Open in the summer months, this fascinating study on Howell's history has a large collection of important artifacts and exhibits displaying everything you might hope to see and learn about the county.
Where to Park It
Howell is a convenient place to rent an RV due to the high number or campgrounds available in the immediate area. Taylor's Beach Campground is a family-friendly spot with a whole assortment of amenities including an arcade, sports fields & courts, mini golf, sandy beach and swimming lake, and an on-site convenience store.
Near Linden, at Hideaway Campground campers can hideaway in the confines of this small park next to Louise Lake. Lake Chemung Outdoor Resort is another park to consider for you and your Howell luxury motorhome rental, with over 300 camping sites, a massive swimming lake, heated pool and sauna, mini golf course, and a store that has everything you might need while camping. The recreation areas nearby have numerous campgrounds between them, too, so you never have to wander very far to find a place to stay with a motorhome rental near Howell, MI.
RV Rentals in Howell, MI
Howell, MI is the perfect spot to start your next road trip.
There are many popular rentals in Howell. Outdoorsy's Howell RV rental marketplace allows renters to choose from rental options from professional RV rental agencies as well as RVs for rent by owner.
RV and Motorhome Rentals Nearby
Nearby to Howell are a number of National, State and Local parks. Travelers can easily rent RVs and motorhomes near Cuyahoga Valley National Park, Indiana Dunes National Lakeshore, Pinckney Recreation Area, Shiawassee National Wildlife Refuge, and Highland Recreation Area.
Recent Renter Reviews in Howell, MI
---
Average Weather in Howell, MI
---
What's around Howell, MI
---
Check out local hikes, campgrounds, dumpstations, and more!
Local Hiking Trails
| Hiking Trail | City | State |
| --- | --- | --- |
| Highland Recreation Area | Highland | Michigan |
| Crooked Lake Trail | Pinckney | Michigan |
| Blue and Yellow Trail Loop | Brighton | Michigan |
| Potawatomi Trail | Unadilla Township | Michigan |
| Maybury Singletrack Trail | Northville | Michigan |
| Brighton Recreation Area Loop Trails | Brighton | Michigan |
| Novi North Park (Tree Farm) Trail | Novi | Michigan |
| Pontiac Lake Recreation Area Trail | White Lake | Michigan |
| Stony Creek Metropark Trails | Washington | Michigan |
| Bird Hills Trail | Ann Arbor | Michigan |
Nearby Dumpstations
Rest Stop
Rest Area SB Carleton, MI 48117
Southbound, 30 truck parking spaces, Restrooms, Picnic Table, Handicap (R)
Rest Stop
Rest Area NB Canton, MI 48188
Northbound, 30 truck parking spaces, Restrooms, Picnic Table, Handicap (R)
Rest Stop
Rest Area WB Belleville, MI 48111
Westbound, 30 truck parking spaces, Restrooms, Picnic Table, Vending, Handicap (R)
Rest Stop
Rest Area EB Chelsea, MI 48118
Eastbound, 37 truck parking spaces, Restrooms (R)
Rest Stop
Rest Area SB Clarkston, MI 48348
Southbound, 30 truck parking spaces, Restrooms, Picnic Table, Vending, Handicap (R)
Rest Stop
Rest Area NB Davisburg, MI 48350
Northbound, 25 truck parking spaces, Restrooms, Picnic Table, Vending, Pets, Handicap (R)
Rest Stop
Rest Area SB Ann Arbor, MI 48103
Southbound, 35 truck parking spaces, Restrooms, Picnic Table, Vending, Pets, Handicap (R)
Rest Stop
Rest Area SB Clio, MI 48420
Southbound, 22 truck parking spaces, Restrooms, Picnic Table, Vending, Pets, Handicap (R)
Rest Stop
Rest Area NB Clio, MI 48420
Northbound, 41 truck parking spaces, Restrooms, Picnic Table, Vending, Pets, Handicap, Pay Phones (R)
Rest Stop
Rest Area SB Davisburg, MI 48350
Southbound, 25 truck parking spaces, Restrooms, Picnic Table, Vending, Pets, Handicap (R)
Nearby Campgrounds
Matthaei Botanical Gardens
attraction

Ann Arbor, MI
A 10,000 square-foot conservatory with many walking trails, outdoor and indoor display gardens that showcase Tudor styles, 100 native wild plants, tropical plants, labyrinths, restored prairies and more. Enjoy the hands on learning opportunities and other events.
Detroit Greenfield RV Park
campground

Ypsilanti, MI
A quiet park that offers leisure and nature activities, and also a great location on Greenfield Lake. Visitors will have access to amenities and activities such as mini golf, Wi-Fi, playground, paddle boats, banana bikes, fishing and much more. You will only be 20 minutes away from Ann Arbor. Great family fun in your RV rental at this park.
Haas Lake Park Campground
campground

Lyon Charter Township, MI
Discover your family again at this family park. With an onsite lake, game room and family fun your RV rental trip will be blast heaidng out to this destination. Close enough to get away but far enough to feel away.
Detroit Institute of Arts
attraction

Detroit, MI
Providing over a century of arts and culture for the Detroit area the museum has unique exhibitions and works of art. The museum has more than 100 galleries, a 1,150-seat auditorium, a 380-seat lecture hall, and an art reference library. You can find works of art by Diego Rivera, Van Gogh, as well as a diversity of paintings, graphic arts, photography from around the world.
Breakout - The Room Escape
attraction

Warren, MI
Located in Warren, is the Breakout Escape Room, a thrilling, exhilarating and terrifying way to place where your wits are put to the test. There are 3 different themed rooms, where you and up to 24 others must work together to escape (maximum depends on which room you choose). Choose from the scary zombie room, the 007 style Game of Espionage, or the colorful Ringmasters Den. Each have unique challenges that are bound to test even the strongest of wills. Best thing about the breakout room is you might enter a room of strangers, but you will definitely leave with some friends. It is amazing what 60 minutes can do! This is a great family activity, and helps with team building, boosting morale and just having plain old fashioned fun. There are lots of restaurants and bars nearby, so you can re-feed after all of the activity. Or grab a cold one. It might be needed after the zombie room.
Kart 2 Kart
attraction

Sterling Heights, MI
If you are looking for something to do that has a few thrills involved, why not consider go-kart racing? Kart 2 Kart provides true racing excitement on an indoor track, safe, clean and authentic racing environment. The fastest go-karts in Michigan are in Macomb County Michigan! Proper training, first class safety equipment, and a track designed for large groups all combine together offer our customers the best indoor racing experience available. Located in Sterling Heights, Michigan, Kart 2 Kart has been Michigan?s premier indoor karting facility for over 15 years. Providing true racing excitement while in a clean, safe, authentic, indoor track, protected from the outdoor elements. From single runs to go-karting with your friends and family to company parties, Kart 2 Kart is not only the premier Metro Detroit go-karting destination ? it is the premier Metro Detroit go-karting experience! You will be ready to chill out and relax after an afternoon on the go-kart track.
Pinckney Recreation Area
campground

Pinckney, MI
Pinckney Recreation Area is a paradise for backpackers, mountain bikers, anglers and other recreation enthusiasts. Pinckney is known for its extensive trail system and chain of excellent fishing lakes. Over forty miles of multi-use trail with remote campsites afford a backcountry experience. The area also includes a designated camping area perfect for your RV rental trip at Bruin Lake Campgorund.
Addison Oaks County Park
campground

Leonard, MI
Addison Oaks County Park is a 1,140-acre natural oasis close to home where visitors can recreate for the day, camp under the stars or explore the park?s rich history. Campers can stay on individual sites or in group camping areas, yurts or cabins. acilities include pull-thru sites, big rig access, lake waterfront access, electric, 50 amp, WiFi, and water. Pets and tent camping is allowed as well. The park has numerous opportunities for outdoor recreation and leisure. Activities include a 20+ mile trail system for hiking, horseback riding, mountain biking and winter fat tire biking; swimming, boat/kayak and bike rentals, disc golf, fishing, geocaching, picnicking and group picnic shelters. A 2.4-mile connector trail connects the main park to Addison Oaks East and other nearby recreation areas. Addison Oaks is a great spot to enjoy in and of itself and for exploring this corner of Michigan.
Nearby Parks