Explore Fraser RV Rentals
---
Search RV Deliveries
---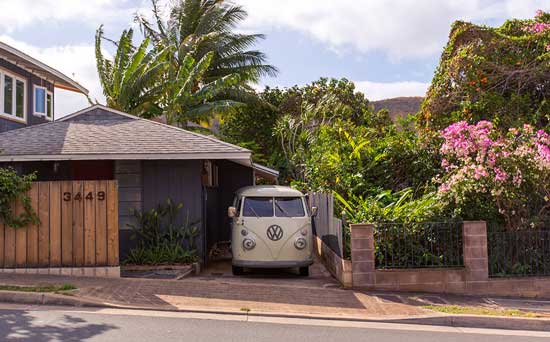 Home Delivery

Have an RV delivered directly to your home and start your adventure from your front door—or add a spare room for family to stay while they're in town.

Search Home Delivery RVs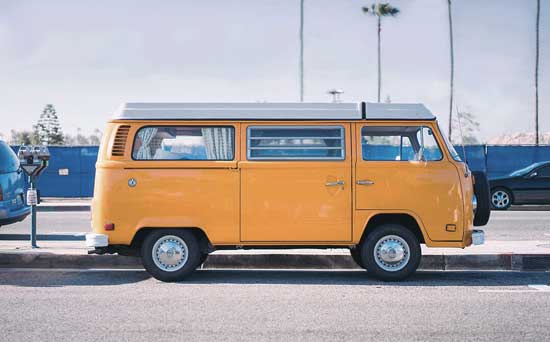 Airport Delivery

Have an RV delivered directly to your arriving airport and start your adventure straight out the gate—no connecting rides necessary.

Search Airport Delivery RVs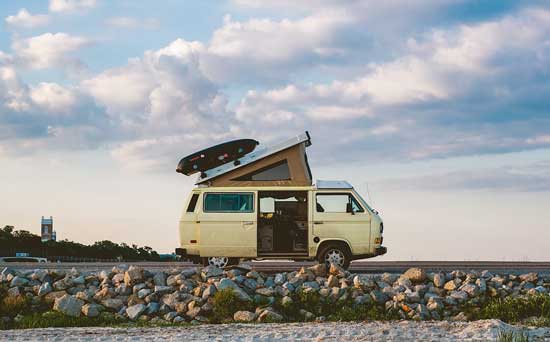 Destination Delivery

Have an RV delivered directly to a campground, festival, or sporting event, and camp in style—without having to get behind the wheel.

Search Destination Delivery RVs
Discover Fraser, MI
---
Until the 2nd half of the 19th century, there was a little to talk about regarding the region now famously known as Fraser. Macomb County was growing at the time and Utica, Romeo, and Clemens had already been established. In order to make transportation easier, the Detroit Erin Blank Road Company started to construct the Utica Road (Utica Plank Road) in 1851 from Gratiot Turnpike to the City of Utica. This was the beginning of the crossroads municipal that grew to become Fraser.
Fast forward to the 21st century, Fraser is one of the largest cities situated in Southeast Michigan along the Detroit River. And should you intend to explore the town's astounding attractions as well as its arts and culture, book an RV in Fraser and have fun!
Today, the City is home to lots of splendid allures. Hidden gems, quirky locales, fabulous food, majestic lakes, and beautiful scenery barely scratch the surface of what the town has to offer. And what better way to explore all these attractions than with a camper rental from Fraser?
The Great Outdoors
Fraser holds its secrets quite tightly, and locals hold them even tighter. So if anyone tells you there are no things to do in Fraser, they're either leading you astray, or they didn't bother looking at all. When you rent an RV in Fraser, you will be able to explore the great outdoors with friends and family.
While in town, consider a kayak trip down the neighboring Detroit River. Detroit River first became renowned for its guided excursions through the canals around famed castles, as well as its full moon paddles and tours of the Belle Isle. Kayaking here is a great way to explore Detroit City and its ideal for any travelers looking to raise their heart-rates as they learn about Fraser.
For some more enchanting fun, hop across the border into Canada. Even though Canada is astounding to gaze upon from a distance, why shouldn't you pop over into the nation and check it out yourself?
Better yet, Windsor, situated south bank of the Detroit River directly across from Fraser is filled with restaurants and bars, including, but not limited to some Ethiopian, Vietnamese, and Italian standouts. But in order to cross the border with your luxury RV rental from Fraser, ensure you bring an enhanced driver's license or valid passport with you.
RV parks near Fraser
While traveling with a motorhome rental in Fraser, you will possibly discover a hidden treasure along the way. RV parks are just that. Isolated environs surrounded by nature, making them perfect locations to spend a day, week, or even a month.
Camp Lord Willing RV Park and Campground located in Monroe is an awesome RV park that's open to the public. Here, you'll get to enjoy a myriad of amenities including, horseshoes, swimming, superb fishing, paddleboats, canoes, Wireless connection, volleyball, tetherball, fishing, bike rentals, and even basketball. Sound's exciting, right?
Wayne County Fairgrounds in Belleville offers great amenities and services for your enjoyment including a 24/7 WiFi connection, self-service RV wash, super clean restrooms & showers, metered LP Gas, firewood, RV storage, horseshoes, a pavilion, recreational hall, and much more. Pets are also welcome here.
Hideaway RV Park in Jackson County provides lake access and an ample opportunity for swimming, paddle boating, and fishing in this quiet, peaceful, and secluded park. The RV Park is hidden amongst mesmeric oak and pine trees. Here you'll enjoy the best that Mother Nature has to offer.
Exploring the City
The number of attractions you can explore in Fraser is quite unlimited. Consider visiting some of the most famous that will blow your mind. Better yet, for most of these, you will not even need to leave the city's limits.
Remember hide and seek; well enjoy something a little more broader and thrilling when you visit an escape room in town. This live escape room takes movies and video games out of the box – everything will be in real life. When you get into the escape room, the clock starts, the door locks, and you are instantly immersed into a plot that forces you to uncover mysteries, crack codes, solve clues, and uncover all hidden secrets.
As the timer counts down, panic begins to set in. can your team work together in tandem under pressure? Can you all escape the room in less than 60 minutes? Sound's intriguing, right? This site is perfect for coworkers, family, friends, and people who intend to challenge and interact with each other like never before. Even for an hour, step away from your ordinary life and get set for an intense but exciting experience like no other.
After having the time of your life at the escape room venue, ensure you visit a local fishing charter to continue the fun. This organization is specialized in creating the best boating experience for travelers: regardless of whether it's a fishing trip, basic boat ride, or just hanging out in the water. If you're a fan of Birdwatching, you'll also have a superb view of Shearwater and Skuas during the trips.
If it's a thrilling, fun-filled Michigan city you are seeking, consider a camper rental in Fraser. Take in some electrifying sites, watch a sunset, and enjoy the landscape. Rent a travel trailer in Fraser, MI and go have some fun!

RV Rentals in Fraser, MI
Fraser, MI is the perfect spot to start your next road trip.
There are many popular rentals in Fraser. Outdoorsy's Fraser RV rental marketplace allows renters to choose from rental options from professional RV rental agencies as well as RVs for rent by owner.
RV and Motorhome Rentals Nearby
Nearby to Fraser are a number of National, State and Local parks. Travelers can easily rent RVs and motorhomes near Cuyahoga Valley National Park, Pinckney Recreation Area, McConnells Mill State Park, Shiawassee National Wildlife Refuge, and Highland Recreation Area.
Recent Renter Reviews in Fraser, MI
---
Average Weather in Fraser, MI
---
What's around Fraser, MI
---
Check out local hikes, campgrounds, dumpstations, and more!
Local Hiking Trails
| Hiking Trail | City | State |
| --- | --- | --- |
| Blue and Yellow Trail Loop | Brighton | Michigan |
| Highland Recreation Area | Highland | Michigan |
| Crooked Lake Trail | Pinckney | Michigan |
| Bird Hills Trail | Ann Arbor | Michigan |
| Brighton Recreation Area Loop Trails | Brighton | Michigan |
| Pontiac Lake Recreation Area Trail | White Lake | Michigan |
| Stony Creek Metropark Trails | Washington | Michigan |
| Maybury Singletrack Trail | Northville | Michigan |
| Potawatomi Trail | Unadilla Township | Michigan |
| Novi North Park (Tree Farm) Trail | Novi | Michigan |
Nearby Dumpstations
Rest Stop
Rest Area WB Belleville, MI 48111
Westbound, 30 truck parking spaces, Restrooms, Picnic Table, Vending, Handicap (R)
Rest Stop
Rest Area WB Casco, MI 48064
Westbound, 20 truck parking spaces - Restrooms, Picnic Table, Pets, Handicap, Pay Phones (R)
Rest Stop
Rest Area NB Davisburg, MI 48350
Northbound, 25 truck parking spaces, Restrooms, Picnic Table, Vending, Pets, Handicap (R)
Rest Stop
Rest Area EB Casco, MI 48064
Eastbound, 30 truck parking spaces, Restrooms, Picnic Table, Pets, Handicap, Pay phones, Apr 2013: The drinking water from the fountain is from a well and has a very strong metallic taste. (R)
Rest Stop
Rest Area WB Capac, MI 48014
Westbound, 30 truck parking spaces, Restrooms, Picnic Table, Pets, Handicap (R)
Rest Stop
Rest Area SB Davisburg, MI 48350
Southbound, 25 truck parking spaces, Restrooms, Picnic Table, Vending, Pets, Handicap (R)
Rest Stop
Rest Area SB Ann Arbor, MI 48103
Southbound, 35 truck parking spaces, Restrooms, Picnic Table, Vending, Pets, Handicap (R)
Rest Stop
Rest Area NB Canton, MI 48188
Northbound, 30 truck parking spaces, Restrooms, Picnic Table, Handicap (R)
Rest Stop
Rest Area SB Carleton, MI 48117
Southbound, 30 truck parking spaces, Restrooms, Picnic Table, Handicap (R)
Rest Stop
Rest Area SB Clarkston, MI 48348
Southbound, 30 truck parking spaces, Restrooms, Picnic Table, Vending, Handicap (R)
Nearby Campgrounds
Sylvan Glen Golf Course
attraction

Troy, MI
Established in 1922, Sylvan Glen Golf Course in Troy, Michigan is a traditional, tree-lined golf course. It is a fun course to play, with a few water challenges and four rows of trees, with modest elevation changes. It is a par 71 course with the front being more challenging than the back. There are plenty of opportunities to see a variety of wildlife wandering along the greens and playing in the trees. This course will suit both beginners and experienced golfers, and you can play 9 or 18 holes. The course is just challenging enough and will give you a chance to use every club in your bag. Enjoy a round of golf out here and listen for the birds in the trees. Rent a cart and take it easy as you cruise along the path. There is a golf shop right next to the putting green, and the Camp Ticonderoga restaurant offers good, large portion food in a hunting-lodge atmosphere. Enjoy your meal on the deck and take in a helping of fresh air as well!
Wayne County Fairgrounds and RV Park
campground

Taylor, MI
The Wayne County Fairgrounds & RV Park in Taylor, Michigan, is very conveniently located for exploring the greater Detroit and Dearborn areas, and is probably the closest campground to Detroit and its western suburbs. Just a short hop from the interstate, the park offers gravel roads that lead to level pull throughs and grass back-in sites with full hookups and good Verizon signal, in a pet friendly environment. The absence of trees allows for great satellite reception, and free wifi is available. Although the park is really quiet, it is not so much a destination campground as there is no pool or playground, but it serves really well for events and rallies because of the ideal proximity to many facilities, and the Detroit Metro area in general. Some of the nearby attractions include the Greenfield Village & Henry Ford Museum, IMAX Theater, Belleville Lake, Huron Clinton Metro Parks, Yankee Air Museum, Detroit Zoo, and the Detroit Metro Airport.
Haas Lake Park Campground
campground

Lyon Charter Township, MI
Discover your family again at this family park. With an onsite lake, game room and family fun your RV rental trip will be blast heaidng out to this destination. Close enough to get away but far enough to feel away.
Auburn Hills/Holly Koa
campground

Holly, MI
Located about 70 kilometers outside of Warren, Michigan, is the Auburn Hills/Holly Koa campground. This is a real destination campground, perfect for those who like to have everything at their fingertips. These grounds have been created with the RV at the fore, and there are a wide variety of sites to choose from. Back in?s, pull up?s and everything in between are catered for. Wi-Fi is nice little add on feature. Park facilities include a snack bar, swimming pool, bike rental and get this; pizza delivery. Yep, you heard right. It is the kind of campsite that you will definitely struggle to leave! The little ones are made to feel particularly special, with movies under the stars, outdoor bowling, and zip lining Koa express train rides. If you are staying on a holiday, you are in for treat. The campsite holds lots of themed weekends such as a Halloween filled spooky stay. Definitely a campground worth visiting.
Breakout - The Room Escape
attraction

Warren, MI
Located in Warren, is the Breakout Escape Room, a thrilling, exhilarating and terrifying way to place where your wits are put to the test. There are 3 different themed rooms, where you and up to 24 others must work together to escape (maximum depends on which room you choose). Choose from the scary zombie room, the 007 style Game of Espionage, or the colorful Ringmasters Den. Each have unique challenges that are bound to test even the strongest of wills. Best thing about the breakout room is you might enter a room of strangers, but you will definitely leave with some friends. It is amazing what 60 minutes can do! This is a great family activity, and helps with team building, boosting morale and just having plain old fashioned fun. There are lots of restaurants and bars nearby, so you can re-feed after all of the activity. Or grab a cold one. It might be needed after the zombie room.
Belle Isle Park
attraction

Detroit, MI
A state island park with over 982-acres located on the Detroit River, between the United States and Canada. Belle Isle is the largest city-owned island park in the US, and has much to offer. Walk the trails observe the wild life, play golf, visit the aquarium or the conservatory, check out the boat and yacht club. Swim at the half mile beach.
Wildwood Golf & RV Resort
campground

Essex, ON
Wildwood Golf & RV Resort is just over the Canadian border, and is around 20 miles from Dearborn Heights in Michigan. The park is ideal if you enjoy playing golf, and is well-situated for attractions in the area, including those over the border in Michigan. The park has a range of options available to you if you want to play some golf. You can rent clubs, and either an electric or pull cart. Golf memberships are available, and there are practice facilities and a dedicated shop. Once you have enjoyed a round or two of golf, you can relax at one of the site?s two pools, or join in with the activities at the resort pavilion. There is room here for 375 RVs, with big rig access, pull-thru sites, electric, water, sewer and W-Fi. The site is family friendly and pet friendly, but pets should be kept on leashes. The site is gated, and has paved and lit streets.
Comerica Park
attraction

Detroit, MI
Baseball fans will have a great time in this stadium watching the Detroit Tigers and other teams, but there?s something for everyone. A Ferris wheel, a large water fountain in center field that is synced to music, a pedestrian museum located on the main concourse.
Nearby Parks