Explore Bellingham RV Rentals
---
Search RV Deliveries
---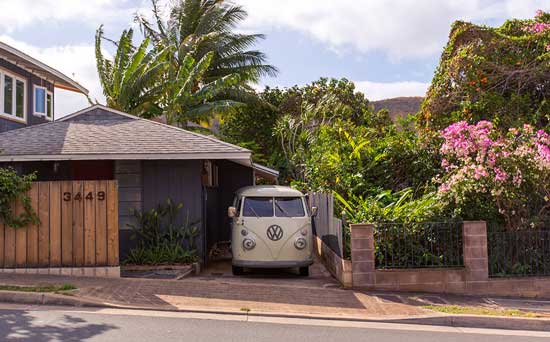 Home Delivery

Have an RV delivered directly to your home and start your adventure from your front door—or add a spare room for family to stay while they're in town.

Search Home Delivery RVs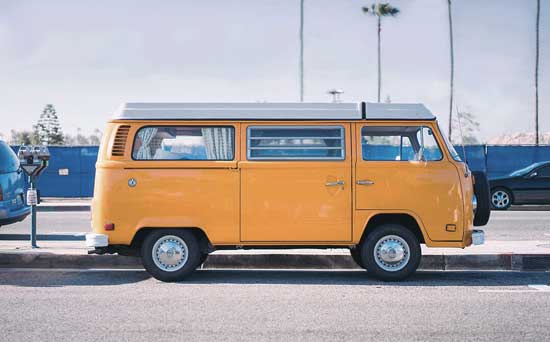 Airport Delivery

Have an RV delivered directly to your arriving airport and start your adventure straight out the gate—no connecting rides necessary.

Search Airport Delivery RVs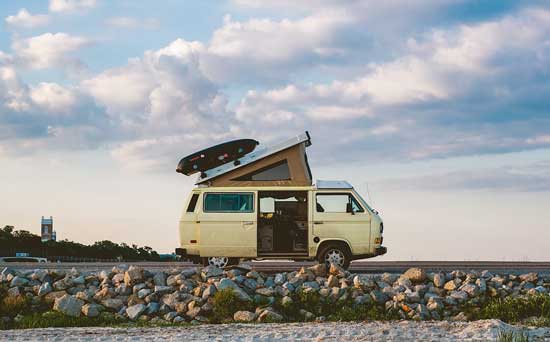 Destination Delivery

Have an RV delivered directly to a campground, festival, or sporting event, and camp in style—without having to get behind the wheel.

Search Destination Delivery RVs
Discover Bellingham, WA
---
Book an RV in Bellingham, Washington and discover why it's one of the best ways to tour the Pacific Northwest. There's so much to do here that you may need to book a second trip just to fit it all in. Situated on Bellingham Bay at the foot of the Cascade Mountains, Bellingham offers plenty of outdoor activities, spectacular vistas, and world-class dining experiences. Hikers, bikers, paddlers, photographers, and anglers flock to the spot every year to experience the wide array of outdoor activities and skiers will love the unfettered access to some of the best cross-country trails and downhill slopes in the Cascade Mountains.
Bellingham offers plenty of RV-friendly camping spots and a robust public transportation system, allowing you to explore unencumbered. Whatcom Transportation Authority offers regularly scheduled bus service throughout the Bellingham area and greater Whatcom County, including service to neighboring cities like Mt. Vernon, Sumas, and Blaine. Fairhaven Station provides Bellingham with regularly scheduled Amtrak Cascades passenger rail service to Seattle, Portland, Oregon and to Vancouver, British Columbia. There are also taxi service and rideshare options for more private transit but the preferred method of transportation is by bike. Bellingham has more bicycle commuters than almost any similar-sized city in the nation, meaning that you'll have no trouble getting around.
Although summers couldn't be more pleasant, with average temperatures rarely exceeding the low 70's, you're going to need a raincoat on the Bellingham RV rental vacation. The Bellingham area receives over 36 inches of rain per year but that's just a sprinkle compared to the over 12 feet (yes, feet) of rain that falls on parts of the nearby Olympic Peninsula and Vancouver, BC. Bellingham also experiences twilight all night long in June and those tangerine and magenta night skies provide the perfect canopy over a crackling campfire.
The Great Outdoors
Between the mountains, the beaches, and the islands, Bellingham teems with outdoor activities. Like magnets dotting the waters of Puget Sound, the 176 islands of the San Juan National Monument are an irresistible draw for thousands of visitors each year. Getting to them is easy in your Bellingham rental RV; the four largest islands in the archipelago - Orcas, San Juan, Lopez, and Shaw Islands - are all accessible by the ferry in nearby Anacortes. The islands are packed with amazing fine dining options, vineyards and wineries, and dozens of RV-friendly campgrounds set against some of the most beautiful scenery this side of nirvana. Hikers can explore hundreds of trails winding through the inland hills and kayakers will delight in paddling alongside schools of orcas, humpbacks, and minke whales.
Bellingham is also home to Larrabee State Park, the first state park in Washington. The park features 2,748 acres of RV-friendly camping stretching over 8,100 feet of serene saltwater shoreline. Hikers and climbers will love scrabbling over dozens of trails and outcrops in the Chuckanut Mountains enveloping the park.
Trainspotting is a more unique experience at Larrabee, with the Burlington Northern Santa Fe and Amtrak running up to 16 trains a day on lines situated right near the beach. And camp fare could not be better. The freshwater Fragrance and Lost Lakes are overflowing with trout which will pair amazingly with fresh shellfish harvested along the beach or in the park's teeming tidal pools.
Bellingham is also a mecca for extreme sports enthusiasts. Galbraith Mountain offers over 50 miles of singletrack trails on 3,000 acres within riding distance of your RV rental in Bellingham. Cross-country and downhill skiers, snowshoers, and climbers will love Bellingham's close proximity to North Cascades National Park, containing hundreds of peaks crowned by 300 glaciers. RV camping is available throughout the park including at Boulder Creek Campground near Mt. Baker, an over 10,781-foot active volcano that draws climbers from around the world. And you'll be glad you upgraded to a luxury motorhome rental near Bellingham when you complete the grueling Ski to Sea race, a team relay made up of seven legs: cross country skiing, downhill skiing (or snowboarding), running, road biking, canoeing (2 person), mountain biking, and kayaking. The racers begin at the Mount Baker Ski Area and make their way down to the finish line a whopping 93 miles away on Bellingham Bay.
RV Parks
Bellingham offers dozens of great RV parks and RV-friendly campgrounds, each with a better view than the last. One of the most popular is at Larrabee State Park, which provides full-service sites with postcard views of the Samish Bay and the San Juan Islands.
North of the city, Birch Bay has several choices including the Beachside RV Park, a full-service park with modern amenities, swimming, and hiking. Those with kids in tow might enjoy the Lynden/Bellingham KOA in nearby Linden where you can relax, swim, or paddle boat around the campground's three stocked fishing ponds.
Can't decide on a site for your Bellingham motorhome rental? Let your destination decide for you. RV-friendly camping is available at nearly all of state and national parks in the area meaning you don't have to head for homebase at the end of the day.
Exploring the City
Biking is one of the most popular forms of transportation in the Bellingham area and makes for a fabulous way to explore the city and the surrounding area. You can bring your own or rent one, and Bellingham's abundance of bike lanes make for a safe and pleasant ride. A great place for a ride, or a jaunt with your Bellingham travel trailer rental is Lummi Island, a quiet, intimate spot, just a short ferry ride from the nearby Lummi Reservation. Lummi Island offers a vibrant arts community, legendary dining options, and stunning vistas of the Salish Sea.
Working up an appetite on your journeys is encouraged because the reward is so worth it. Wild Pacific salmon, fresh shellfish, and artisan cheeses are just a sampling of the staples offered in Bellingham's numerous restaurants and cafes. And what better accompaniment than an award-winning vintage from one of the region's wineries? Bellingham is also a mecca for the small-batch, craft beer set with hundreds of choices from nearly two dozen local breweries. Bellingham topped a 2015 list of Beer Snob Cities and, with more breweries on the way, will soon have more local EPAs, IPAs, cold press ales, and stouts than any other city in Washington State. The annual Bellingham Beer Week is a nine-day celebration of all things hops that attracts visitors from around the world.
Bellingham displays a strong devotion to innovation, the arts, and cultural heritage of the Pacific Northwest. Kids will love the SPARK Museum of Electrical Innovation where they can learn about the history of electrical innovation, play with some great hands-on exhibits, and see the harnessed lightning of the Megazapper - the largest Tesla Coil in the U.S.
Bellingham is also home to some great museums dedicated to arts and culture including the Whatcom Museum, Lightcatcher Museum, and Mindport exhibits. Local artists open their studio doors for two weeks in August during the Whatcom Artist Studio Tour, giving RV renters a VIP pass to the local art community. And Bellingham has a music scene to match. So close to Seattle, Bellingham has developed a vibrant and eclectic music scene. Original DIY music venues, clubs, and bars feature a wide array of talented musicians and bands, and offer a sonic treat to compliment the dazzling sights and flavors of this wonderful city.
RV Rentals in Bellingham, WA
Bellingham, WA is the perfect spot to start your next road trip.
There are many popular rentals in Bellingham. Outdoorsy's Bellingham RV rental marketplace allows renters to choose from rental options from professional RV rental agencies as well as RVs for rent by owner.
RV and Motorhome Rentals Nearby
Nearby to Bellingham are a number of National, State and Local parks. Travelers can easily rent RVs and motorhomes near Rattlesnake Mountain Scenic Area, Mount Pilchuck State Park, Wallace Falls State Park Management Area, Mt St Helens National Volcanic Monument, and Tiger Mountain State Forest.
Recent Renter Reviews in Bellingham, WA
---
Average Weather in Bellingham, WA
---
What's around Bellingham, WA
---
Check out local hikes, campgrounds, dumpstations, and more!
Local Hiking Trails
| Hiking Trail | City | State |
| --- | --- | --- |
| Mount Pilchuck Trail | Granite Falls | Washington |
| Lake Serene Trail | Gold Bar | Washington |
| Lake 22 Trail | Granite Falls | Washington |
| Wallace Falls Trail | Gold Bar | Washington |
| Twin Falls Trail | North Bend | Washington |
| Poo Poo Point Trail | Issaquah | Washington |
| Little Si Trail | North Bend | Washington |
| Heather Lake Trail | Granite Falls | Washington |
| Mount Si Trail | North Bend | Washington |
| Rattlesnake Ledge Trail | North Bend | Washington |
Nearby Dumpstations
Als I-5 RV, Inc
4163 Irongate Rd Bellingham, WA 98226
(SR)
Rest Stop
Rest Area NB Smokey Point, WA 98223
Northbound, 20 truck parking spaces, Restrooms, Picnic Table, Vending, RV Dump (free, 3 lanes, potable water forward of center lane), Pets, Handicap, Tourist Information (R)
Rest Stop
Rest Area SB Bow, WA 98232
Southbound, Restrooms, Picnic Table, Pets, Handicap (R)
Camping World Of Burlington
1535 Walton Drive Burlington, WA 98233
Damon Motor Coach, Four Winds, Keystone RV, Monaco Coach, Thor Ind, Certified Techs, dump (SR) (D)
Rest Stop
Rest Area NB Custer, WA 98240
Northbound, 20 truck parking spaces, Restrooms, Picnic Table, Vending, Pets, Handicap (R)
Camano RV & Welding
167 South Barnum Road Camano Island, WA 98292
(SR)
Vacationland RV
1400 Iowa Street Bellingham, WA 98229
General Repair, Parts Sales, Parts Installation, Rentals, KZ, Lance, Sunnybrook RV (D)
Rest Stop
Rest Area SB Custer, WA 98240
Southbound, 10 truck parking spaces, Restrooms, Picnic Table, Vending, Pets, Handicap (R)
Rest Stop
Rest Area SB Arlington, WA 98223
Southbound, 20 truck parking spaces, Restrooms, Picnic Table, Vending, RV Dump, Pets, Handicap, Has 2 separate large vehicle parking area (area to the right is closest to the bathroom and no way to circle back closer to bathroom) (R)
Rest Stop
Rest Area NB Bow, WA 98232
Northbound, 10 truck parking spaces, Restrooms, Picnic Table, Pets, Handicap (R)
Nearby Campgrounds
Lake Ki RV Resort and Camp
campground

Arlington, WA
Camping is one of the iconic pleasures that Washington State has to offer and you will be in for a true rustic camping experience from the moment you pull your RV into Lake Ki RV Resort and Camp. This resort is located on the outskirts of Marysville, Washington and promises to provide you with a real Pacific Northwest adventure. This park is perfect for those who are looking for an authentic wilderness camping experience, but would like some of the amenities found at 5-star resort. They offer full service hookups at each RV lot and have bath houses available for you to take a nice hot shower after a day of sight seeing. While at Lake Ki RV Resort and Camp, you will get to take advantage of all of the activities going on at nearby Lake Stevens. You can take a boat out onto the water, do some paddling in your kayak, or even catch some fresh trout for dinner. The resort is located near the casino and the shopping district.
Hidden Village RV Park & Campground
campground

Lynden, WA
Bellingham, Washington is the gateway to British Columbia, Canada and offers plenty of nature activities for those who love the great outdoors. If you plan to be in the area and would like to go camping RV style, check out Hidden Village RV Park & Campground. You will get to spend time in nature with all of the amenities that a fine hotel has to offer. Hidden Village RV Park & Campground offers several grassy RV parking stalls set in a wilderness backdrop. They offer cable TV and wi-fi as well as a fitness center and recreation room. There are an abundance of golf courses in the area, and you will have easy access to all of the activities going on in Vancouver, B.C. and the surrounding areas. If you are looking for a unique resort that has quick access to the mountain ranges of Washington, this is the place to camp.
Pioneer Trails RV Resort
campground

Anacortes, WA
Located in the heart of the San Juan Islands, Pioneer Trails RV Resort is the place to kick back, relax, and make the most of your vacation. Full hookups, cable TV, hot showers, restrooms, laundry facilities and Wi-Fi are provided without ruining the charm of good old-fashioned family camping. There are scenic drives, hiking, biking, boating and watersports all around, with a plethora of shopping and dining experiences for those who need a break from all the adventure.
Nearby Parks