Explore Cornwall RV Rentals
---
Search RV Deliveries
---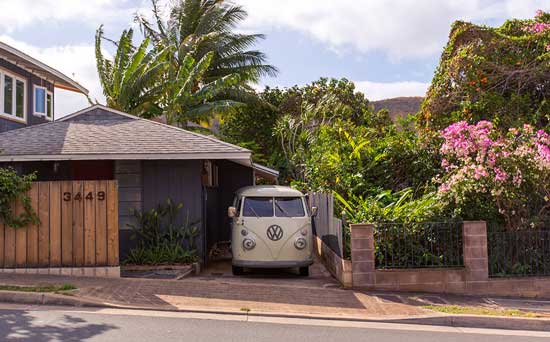 Home Delivery

Have an RV delivered directly to your home and start your adventure from your front door—or add a spare room for family to stay while they're in town.

Search Home Delivery RVs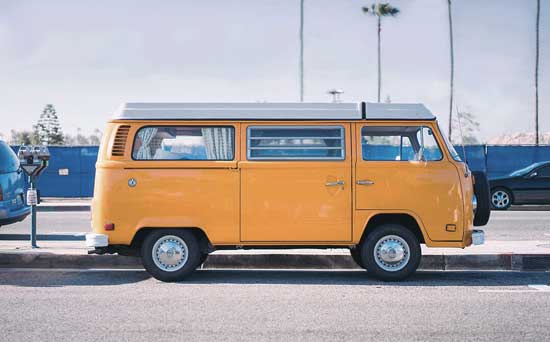 Airport Delivery

Have an RV delivered directly to your arriving airport and start your adventure straight out the gate—no connecting rides necessary.

Search Airport Delivery RVs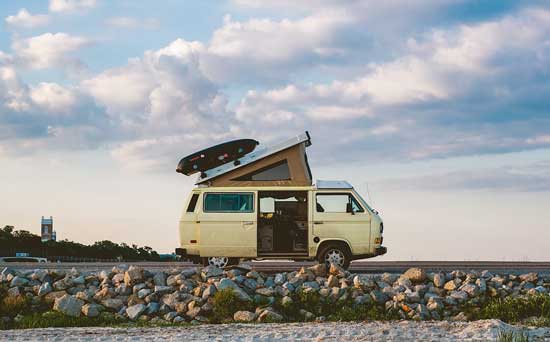 Destination Delivery

Have an RV delivered directly to a campground, festival, or sporting event, and camp in style—without having to get behind the wheel.

Search Destination Delivery RVs
Discover Cornwall, PA
---
Cornwall is a borough in Lebanon County, Pennsylvania, taking its name from England's southwestern-most county. However, there are various other cities named "Cornwall" in the United States. Cornwall, PA owes its existence to a stonemason by the name of Peter Grubb, who arrived back in the 1730s. History lovers will enjoy the many interesting artifacts waiting for inspection. This is a great place to rent an RV for both novice and seasoned travelers eager to explore the area.
Once you arrive in the village of Cornwall, you will find much to see and do, and there are plenty of destinations also within easy reach, Travelers can use Interstate 76 to reach Philadelphia to the east and enjoy the beautiful countryside reminiscent of Hampshire, England, hence the many English-sounding names peppering the Lebanon County map. Philadelphia International Airport (PHL) is a busy hub for travelers arriving and departing by air.
The Great Outdoors
Cornwall Iron Furnace, the brainchild of Peter Grubb, commenced operations in 1742 and continued as a leading iron producer for almost a century and a half. Today, it is a designated National Historic Landmark, administered by the Pennsylvania Historical and Museum Commission in Cornwall, Lebanon County, Pennsylvania.
If history and museums are not your forte, you are sure to find other outdoor attractions to entertain you as you cruise around Cornwall, PA. Book an RV in Lebanon County, and you can take in some sightseeing around the area. One of the nearby spots to check out is Hammer Creek, which serves as a tributary of Cocalico Creek in Lebanon and Lancaster Counties. The creek is almost 20 miles long. Dammed to form Speedwell Forge Lake, you'll discover plenty of quaint bridges to use as backdrops for a photo shoot.
Lebanon Valley Rail Trail is another scenic spot to visit with the camper rental near Cornwall. This National Recreation Trail winds through the cities of Colebrook, Cornwall, and Lebanon, following Lebanon County's southwestern border.
The Mount Hope Estate & Winery is in Manheim. The 19th-century mansion boasts a wine shop and tasting room as its central feature. Various festivals on the grounds take place from time to time, and it's a wonderful place to visit with your luxury RV rental from Cornwall.
RV Parks Near Cornwall
Choosing a motorhome rental in Cornwall really opens the great outdoors to exploration. Finding an RV park or campground with RV sites is relatively easy, depending on your personal preferences.
Family-owned Pinch Pond Family Campground & RV Park is situated between Hershey and Pennsylvania Dutch Country. The campground offers the choice of tent and RV sites for touring visitors. It should be able to accommodate everything from the smallest tent to the largest RV rental from Cornwall, PA. Amenities include a large swimming pool and an expansive fishing pond. The drive time from Cornwall is less than 30 minutes.
PA Dutch Country RV Resort is in the heart of Lancaster County and offers spots for groups, families, couples, and individuals. The resort is close to Amish Country and is in proximity to various attractions, including the Mount Hope Estate and Winery.
Exploring the Borough of Cornwall, PA
Using your RV rental from Cornwall makes sightseeing around rural Pennsylvania so easy, and gives you the opportunity to experience the Amish culture. Authentic handcrafts, woodcarvings, quilts, and pottery are just a few of the handiworks to admire. While in the area, grab a bite to eat at one of the local restaurants specializing in traditional, home-style cooking.
Knowing Cornwall's origins started with iron production definitely adds zest to this town's charm and character. The legacy of the first Industrial Revolution in the form of historic buildings and workplaces remains the core attraction of this rural region of Pennsylvania. As already mentioned, the importance of Cornwall Iron Furnace to the future success of this town remains as vital today as it did in the mid-18th century. Be sure to visit what started as a furnace and is now a very interesting museum.
Strictly reserved for nature lovers, the primary purpose of Wolf Sanctuary of PA in Lititz is to provide an authentic habitat to the wolves and wolf hybrids that live here. Share in the educational information that dedicated staffers long to impart to visitors, as you see and learn all about these fascinating animals. It's probably best that you set aside a couple of hours if you want to take in all that is on offer in the world of the wolf.
If you love outdoor activities, the adventure center just 10 miles east of Cornwall might be worth a stop. Set on over 75 acres of pristine Pennsylvania woodland, this sprawling retreat offers a variety of outdoor fun, including zip lining.
From the First Industrial Revolution to the Fourth, Cornwall, PA seems to have it all!
RV Rentals in Cornwall, PA
Cornwall, PA is the perfect spot to start your next road trip.
There are many popular rentals in Cornwall. Outdoorsy's Cornwall RV rental marketplace allows renters to choose from rental options from professional RV rental agencies as well as RVs for rent by owner.
RV and Motorhome Rentals Nearby
Nearby to Cornwall are a number of National, State and Local parks. Travelers can easily rent RVs and motorhomes near Shenandoah National Park, Delaware Water Gap National Recreation Area, Hudson Highands State Park, Harpers Ferry National Historical Park, and Great Falls Park.
Recent Renter Reviews in Cornwall, PA
---
Average Weather in Cornwall, PA
---
What's around Cornwall, PA
---
Check out local hikes, campgrounds, dumpstations, and more!
Local Hiking Trails
| Hiking Trail | City | State |
| --- | --- | --- |
| Great Falls Loop Trail | McLean | Virginia |
| Mount Tammany - Red Dot and Blue Dot Loop Trail | Columbia | New Jersey |
| Sugarloaf Mountain and Northern Peaks Trail | Dickerson | Maryland |
| Annapolis Rock Trail | Boonsboro | Maryland |
| Avalon Loop Trail | Baltimore | Maryland |
| Glen Onoko Falls Trail | Jim Thorpe | Pennsylvania |
| Billy Goat Trail Loop | Potomac | Maryland |
| The Pinnacle Trail Loop | Hamburg | Pennsylvania |
| Maryland Heights Loop | Harpers Ferry | West Virginia |
| Wissahickon Creek Gorge Loop Trail | Philadelphia | Pennsylvania |
Nearby Dumpstations
Rest Stop
Rest Area SB Carlisle, PA 17015
Southbound, 25 truck parking spaces, Restrooms, Picnic Table, Vending, Pets, Handicap (R)
Rest Stop
Service Plaza Glenmoore, PA 19343
Westbound, 25 truck parking spaces, 24/7 Store, 2 Diesel lanes, Restrooms, Picnic Table, Vending, Handicap, Starbucks, Roy Rogers Restaurant, Pizza, Internet, Bulk DEF, Travel Store, ATM, Recycling Bins (R)
Hickory International, Inc.
1704 Conowingo Road, Directions From I-95, exit 74, go north on Rte. 152 to U.S. Rte.1, north to conowingo Rd. turn left, 1/2 mile on left Bel Air, MD 21014
International, Sales Dept. Hours Monday - Friday 8:00 a.m. to 5:30 p.m., Saturday 9:00 a.m. to 1:00 p.m., Parts Dept Hours Monday - Friday 8:00 a.m. to 5:30 p.m., Saturday 9:00 a.m. to 1:00 p.m., Service Dept Hours Monday - Friday 8:00 a.m. to 5:00 p.m., Services Offered All Makes Parts & Service, Full Service Truck Dealer Specializing In: International Diesel, Cummins Diesel, CAT Diesel, Electronic Engine Diagnostics, IC Bus, Fleet Charge Accepted: Yes (D)
Weigh Station
Freeland Maryland Parkton, MD 21120
sb
Rest Stop
Service Plaza Brecknock, PA 17555
Eastbound, 20 truck parking spaces, Restrooms, Picnic Table, Vending, Pets, Handicap, Gas, Food (R)
Harley-Davidson
4600 Thunder Court Darlington, MD 21034
Sunday: 10:00 AM - 3:00 PM, Monday: 9:00 AM - 6:00 PM, Tuesday: 9:00 AM - 8:00 PM, Wednesday: 9:00 AM - 6:00 PM, Thursday: 9:00 AM - 8:00 PM, Friday: 9:00 AM - 6:00 PM, Saturday: 9:00 AM - 5:00 PM, Motorcycles, Authorized Service, Clothes, Genuine Motor Accessories, Owners Chapter, Test Ride
Rest Stop
Rest Area NB Grantville, PA 17028
Northbound, 15 truck parking spaces, Restrooms, Picnic Table, Vending, Pets, Handicap (R)
Weigh Station
Route 1, Conowingo Rd Darlington, MD 21034
eastbound, westbound
Rest Stop
Service Plaza Carlisle, PA 17015
Eastbound, 35 truck parking spaces, Restrooms, Picnic Table, Vending, Pets, Handicap, Gas, Food (R)
Rest Stop
Service Plaza Allentown, PA 18104
Eastbound, Northbound, Southbound, Westbound, Service Plaza, 25 truck parking spaces, Restrooms, Picnic Table, Vending, RV Dump, Handicap, Gas, Food (R)
Nearby Campgrounds
Blue Rocks Family Campground
campground

Lenhartsville, PA
Blue Rocks is a rustic fun-filled environment for everyone. Blue Rocks consists of 125 acres of oaks and pines with mountain streams flowing freely throughout the park. You'll find our awe-inspiring Blue Rocks glacier deposit astonishing.The formation occurred during the last ice age and has been dated to be as old as 350 million years. The formation covers 15 acres and is said to have a stream that still runs beneath the field. Although Blue Rocks caters to hikers and tenters, they do offer a wide choice of tent and RV sites in both open and wooded settings.With hookups for water, electric, and sewer, these sites are perfect for transient or seasonal RVers who want the basic comforts of home while enjoying the peaceful serenity of the outdoors. Topped off with our breathtaking Blue Rocks boulder field that gives our camp its name, Blue Rocks Family Campground is truly the definition of an amazing outdoor Pennsylvania experience.
Lake-In-Wood Campground
campground

Narvon, PA
Follow the gnomes to find the beautifully quirky Lake-in-Woods Resort, an enchanted forest oasis not 15 miles south of Reading. Nature preserves and parks nearby seem to be in on the fun, with names like Nolde Forest and Flying Hills. Bring your tent and enjoy a rustic campsite, or bring the home on wheels. The site can accommodate even big rigs, and water, sewer, and electrical hookups are available. There?s also free WiFi in the park for those that want to stay connected, and a gift shop, grocery store, and restaurant if you want to shop and eat. The real draw here are the creative cabins, which are built in an array of different styles. These include, but are not limited to, frontier log cabins, oversize yurts, a covered wagon, and, of course, gnome homes. Features at the park that you would expect at a resort include both indoor and outdoor heated pools, mini-golf courses, two playgrounds, and several sports facilities.
Old Mill Stream Campground
campground

Lancaster, PA
Old Mill Stream Campground is tucked away next to a stream in Lancaster, Pennsylvania. It is 15 acres in size and is the perfect place to go if you want to explore Lancaster County. The park has both partial and full hookups, WiFi, laundry facilities, restrooms, a playground, and a country store. If you plan to spend a day at the park, there is plenty to do to keep you entertained. The park has a games room, half court basketball, horseshoes, and a GaGa Ball Pit. Right next door to the park, you will find the Dutch Wonderland Family Amusement Park. Old Mill Stream Campground will get you discounted tickets for the Amusement Park. Lancaster County is an area which is steeped in history, so make sure that you get a chance to go out and about. There are tours to the Amish Community, which will open your eyes to a whole new world. If you enjoy a tipple, why not visit one of Lancaster's craft breweries, or take a wine tasting tour? There is so much to see here that you will want to come back.
Koa Campgrounds Philadelphia
campground

Coatesville, PA
With a heart filled with expectation and a mind fixed on the adventure of a lifetime, the trip to Koa Campgrounds Philadelphia may seem long and dreary, but the journey will be well worth your while. When you think one-stop camping sites for RV?s, this one is right up there with the best. It features a variety of different parking spots for RV?s and you have the option of dry camping or picking a spot that has added amenities such as water, electricity, and WiFi. The campgrounds feature some great activities, such as canoeing, swimming, mini golf, and a playground for the kids. There are also bike rentals and guided tours such as Philadelphia/Valley Forge Guided Tour and Lancaster CD Tour. Fishing takes place along the Brandywine River with fishing permits applicable to those aged sixteen and older. Over weekends, you can look forward to movies, crafts, entertainment hayrides, ice cream socials, and more.
Nearby Parks