Explore Farmington RV Rentals
---
Search RV Deliveries
---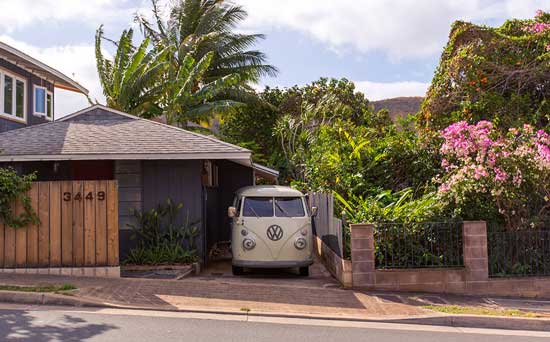 Home Delivery

Have an RV delivered directly to your home and start your adventure from your front door—or add a spare room for family to stay while they're in town.

Search Home Delivery RVs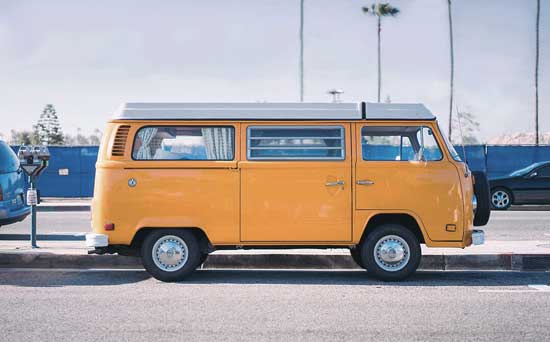 Airport Delivery

Have an RV delivered directly to your arriving airport and start your adventure straight out the gate—no connecting rides necessary.

Search Airport Delivery RVs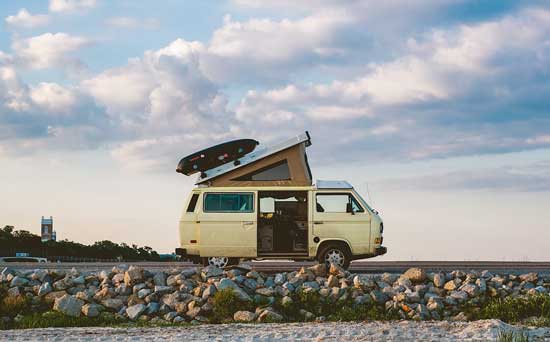 Destination Delivery

Have an RV delivered directly to a campground, festival, or sporting event, and camp in style—without having to get behind the wheel.

Search Destination Delivery RVs
Discover Farmington, UT
---
RV rentals in Davis County, Utah are quite popular due to the county's central location to a variety of state and national parks as well as historic sites throughout the region. Situated at the base of the Wasatch Mountains, just a short drive south of Ogden, is the city of Farmington, which is also the county seat for Davis County. Estimated to have just over 22,000 permanent residents, Farmington has come a long way from its humble beginnings in 1852 when it was officially named as the county seat, formerly known as North Cottonwood Settlement.
Established by pioneers, Farmington's city motto, "Historic Beginnings" is quite evident in the old town feeling you get when taking in the tree-lined streets and stone houses constructed by pioneers nearly 200 years ago. Now, as one of the top destinations to rent an RV, visitors can spend a day at the state's largest family amusement park, Lagoon, or get away from it all hiking the nearby canyons above Farmington. And if you run out of things to do with the RV rental in Farmington, remember you are also just a short drive into the state's capital, Salt Lake City.
The Great Outdoors
There is no shortage of opportunities to experience the great outdoors when you rent an RV in Farmington. With five canyons just outside the city, you can experience the local fauna and flora on horseback or take it easy with a day of fishing along the streams. Depending on the time of year of your visit with the Farmington motorhome rental, you may also have opportunities to go snowmobiling or cross-country skiing. On the western shores of Davis County, escape to Antelope Island State Park, where you can take in beautiful lake and island scenery on the Great Salt Lake.
If you want to get a bit farther into nature, consider taking your Farmington RV rental to check out the Uinta Wasatch Cache National Forest, one of the nation's most frequently visited forest areas. Boasting more than two million acres of diverse landscapes, the region offers nature enthusiasts a playground unmatched. From hiking in the rugged mountaintops to casually cruising with the Farmington rental RV along beautiful byways such as the Mirror Lake Scenic Byway, you won't want to miss this.
Another great option for taking in the scenic beauty of the region is a visit to the Twin Peaks Wilderness, which was established by Congress in 1984. With a backdrop of narrow canyons and high peaks, hike along the Broad Fork on your way to Twin Peaks, or head over to the Mill B South area which is well known for its lakes. The Red Pine area is a great location for camping for a night or two, just be aware of the watershed rules and consider "No Trace" camping and hiking techniques.
RV Parks
With increasingly more visitors traveling to Farmington in RVs and travel trailers each year, finding the right spot to set up camp should be simple. You could spend a few days set up in the heart of Farmington at the Lagoon's RV Park and Campground for quick access to the local attractions and the amusement park itself. The campground also offers a variety of other amenities, sometimes including discounts on amusement park tickets. Once you have had enough of the bustling tourism in town, take your Farmington, UT rental RV to one of the parks mentioned above, and rejuvenate yourself by connecting with nature.
The amenities at the various RV Parks throughout the region can greatly vary, as many locations only offer rustic sites without hookups or dumping sites. On the other hand, some of the RV parks will have full-service amenities including laundry facilities and, in some cases, a business center where you can jump online to print out maps, tickets, or discounts relative to the area.
Exploring the City
Experiencing the great outdoors is only part of your next RV rental vacation, especially considering that Farmington is halfway between Ogden and Salt Lake City. During the day, check out Historic Main Street Trail, a self-guided tour of old-town Farmington which features pioneer-era homes and other historical sites. In the evenings, make your way over to Station Park to enjoy shopping and dining. While strolling through the area, take in the beautiful architecture, or have a seat and watch the water fountain light up as it dances to synchronized music. Other activities in Farmington include getting creative at a local art or pottery studio or traveling back in time by visiting one of the many museums that are available.
RV Rentals in Farmington, UT
Farmington, UT is the perfect spot to start your next road trip.
There are many popular rentals in Farmington. Outdoorsy's Farmington RV rental marketplace allows renters to choose from rental options from professional RV rental agencies as well as RVs for rent by owner.
RV and Motorhome Rentals Nearby
Nearby to Farmington are a number of National, State and Local parks. Travelers can easily rent RVs and motorhomes near Uinta-Wasatch-Cache National Forest, Twin Peaks Wilderness, Timpanogos Cave National Monument, Grand Teton National Park, and Mount Timpanogos Wilderness.
Recent Renter Reviews in Farmington, UT
---
Average Weather in Farmington, UT
---
What's around Farmington, UT
---
Check out local hikes, campgrounds, dumpstations, and more!
Local Hiking Trails
| Hiking Trail | City | State |
| --- | --- | --- |
| The Living Room Trail | Salt Lake City | Utah |
| Bells Canyon Trail to Lower Falls | Sandy | Utah |
| Lake Blanche Trail | Salt Lake City | Utah |
| Adams Canyon Trail | Layton | Utah |
| Red Pine Lake Trail | Sandy | Utah |
| Donut Falls Trail | Salt Lake City | Utah |
| Cecret Lake Trail | Alta | Utah |
| Stewart Falls Trail | Pleasant Grove | Utah |
| Mount Olympus Trail | Salt Lake City | Utah |
| Silver Lake Trail | Alpine | Utah |
Nearby Dumpstations
Rest Stop
Rest Area WB Morgan, UT 84050
Westbound, 10 truck parking spaces, Restrooms, Picnic Table, Pets, Handicap (R)
Bountiful RV
1295 North Main Street Bountiful, UT 84010
General Repair, Parts Sales, Parts Installation (SR) (D)
Stewarts RV
854 East 1100 South American Fork, UT 84003
General Repair, Parts Sales, Parts Installation, Aliner, Coleman, Coachmen, Dutchmen, Jayco, Outdoors RV (D)
Rest Stop
Rest Area EB Morgan, UT 84050
Eastbound, 15 truck parking spaces, Restrooms, Picnic Table, Pets, Handicap (R)
Rest Stop
Rest Area Coalville, UT 84024
Eastbound, 5 truck parking spaces, Parallel parking only, Restrooms, Picnic Table, Vending, Pets, Handicap (R)
Rest Stop
Rest Area NB Perry, UT 84302
Northbound, 15 truck parking spaces, Restrooms, Picnic Table, Vending, Pets, Handicap (R)
Rest Stop
Welcome Center SB Brigham City, UT 84302
Southbound, 20 truck parking spaces, Restrooms, Picnic Table, Vending, Pets, Handicap (R)
Rest Stop
Rest Scenic Vista Coalville, UT 84024
Eastbound, No Facilities (R)
Rest Stop
Rest Scenic Vista Coalville, UT 84024
Westbound, No Facilities (R)
Rest Stop
Welcome Center Coalville, UT 84024
Westbound, 21 truck parking spaces, Restrooms, Picnic Table, Vending, Pets, Handicap (R)
Nearby Campgrounds
The Fairview Museum of History and Art
attraction

West Jordan, UT
The Fairview Museum of History and Art in Fairview, Utah is a wonderful place for an excursion. The museum has exhibits of sculpture, painting, oral history, local history, and much more. The museum also has a New Columbian Mammoth skeleton, which is fascinating to see. The museum is a nonprofit organization, and most of the staff are volunteers from the area. Two main buildings, the Heritage, which is 115 years old and the Horizon Building, contain the exhibits. The mostly volunteer staff is dedicated to preserving pioneer and historical artifacts, histories, and cultural collections. Their mission also includes providing an outlet for creative talent and educational opportunities. There are over 100 pieces of sculpture in the museum. Many of the exhibits and activities are designed as educational materials for the elementary school visitors. Local artists teach adult art classes on the premises of the museum. The library staff provides assistance to individuals and groups searching for information on local ancestors and the history of the area.
Museum of Natural Curiosity
attraction

Lehi, UT
Who wouldn?t want to visit something called the Museum of Natural Curiosity. The name itself makes it intriguing. The truth is that there is something for everyone. With more than 400 interactive experiences, you can choose a new adventure each time you visit the Museum of Natural Curiosity(R). In Rainforest, explore the ancient ruins and chambers, crawl inside the 45-foot-tall monkey head, and pretend to fly the Piper Cub. At Water Works, explore science with water, wind, sun, and earth, or go to the Discovery Garden to learn about nature and the six simple machines in the Archimedes Playground. You can even explore the town of Kidopolis, where you'll discover secret passageways and perform tricks at the magic shop. For more educational opportunities, visit the Exploratorium exhibit in the Innovation Gallery or take a class in one of the Dickson Academy classrooms. The options are endless for all curious minds at the Museum of Natural Curiosity.
Mountain Shadows RV Park
campground

Draper, UT
Moutain Shadows RV Park near Sandy, Utah is located in a spectacular location. The park is landscaped with mature trees and paved roads. Rocky Mountain peaks serve as a magnificent backdrop for all of the campground. The staff at the park is dedicated to providing quality service for their guests. Campers may stay for a day, a week, a month or more. There are RV sites with water and electric hookups to make for convenient stays in a recreational vehicle. In addition, there are clean restrooms and showers that are open 24/7. The entire family will enjoy the beautiful park including an indoor game room with a pool table. A Jacuzzi is available year round. An outdoor pool and a hot tub are also great places to relax. A convenience store located in the park conveniently provides groceries and other supplies. Two dump stations are available, so campers can keep their vehicle clean and tidy.
Hope Campground
campground

Provo, UT
Nestled in the woods above the city of Orem, Utah is where you will find Hope Campground. This place is perfect for those who want to connect with nature and escape the noises and activity of the city. Hope Campground offers primitive RV and tent camping on a first come, first serve basis to those who dare to venture out into the wilderness. You will not find the luxury of water and electric hookups at the RV sites offered at this campground, but will get to spend some time in nature enjoying a simple camping experience. Hope Campground is located near Squawk Peak and offers great adventures for those who love the outdoors. You can spend your day hiking through the miles of trails available on the mountain and make your way back to camp in time to have a delicious dinner at the fire pit. This campground offers water fountains and restrooms for you to use while there.
Pony Express RV Park
campground

North Salt Lake, UT
Pony Express RV Park in Salt Lake City, Utah is a wonderful place to relax and unwind with the entire family or a group of friends. The accommodations are unique with spaces for private vehicles and log cabins to rent. The entire park is a serene oasis with a variety of amenities including a club house, a wonderful pool, complimentary Wi-Fi, and a game room. The park is in a superb location, so guests can easily access downtown Salt Lake City, numerous ski destinations, the Jordan River Parkway Trail, and several hiking as well as biking trails. Guests will find many activities at the park, but there are many wonderful sights to see in the city and surrounding area. Not too far from the RV park, visitors will find spectacular scenery that draws millions of visitors to the area. There are unique rock formations and wonderful plants as well as fascinating wildlife.
Anderson Cove Campground
campground

Huntsville, UT
From cascading rock formations to vast mountain valleys, Ogdgen, Utah has a nature adventure that is perfect for people of all ages. If you are looking for a vacation escape that will take your breath away and provide you with unbelievable serenity, book an RV reservation at Anderson Cove Campground. Anderson Cove Campground provides full-service hookups for guests to take advantage of as well as grassy areas for recreational activities. You can play volleyball or a game of horseshoes at the park and spend quality time with your family. Anderson Cove Campground is conveniently located near the shopping and dining district. If you want to explore nature while you are visiting Ogden, check out the state parks and wilderness areas around the region. You will be in for the vacation of a lifetime and will get to enjoy some peace and quiet. Utah provides vacations destinations in which you can escape the frills and gimmicks of the world for a while.
Provo Canyon
attraction

Provo, UT
Provo Canyon is full of scenic parks with access to the Provo River for fishing, relaxation and recreational activities. In these parks you'll also find trail-heads to the Uinta National Forest. You'll have majestic views of the surrounding mountains. All parks have pavilions which can be rented for a fee. Most places offer barbecue, power, and running-water restrooms.
Nearby Parks